Eco-friendly fundraising ideas
Make your fundraising event even kinder to animals by recycling, reusing, reducing and refusing.
Please consider the environment when planning your fundraising event. Our animal-friendly fundraising pack has been put together using considered materials and no single-use plastics. We don't provide balloons as they're a danger to animals.
The four 'R's to an eco-fundraiser
When planning your event remember the four 'R's - Recycle, Reuse, Reduce and Refuse.
There are loads of ideas below to help make your event a huge success without impacting the environment.
Recyclable decorations
If you need to buy new decorations, go for ones that can be recycled.
Pom poms made from tissue paper
Paper chains
RSPCA posters - download, print and recycle
Candles or lights in tins or glass jars - decorate to personalise for your event.
Reuse things to make decorations
There are items around the home and garden that can be made into event material.
Bunting made from old clothes or download our paper bunting (PDF 143KB)
Confetti from dried leaves or petals that have fallen to the ground
Use plants and flowers from the garden and place them in a glass jar or bottle.
Reduce waste at your event
Say no to single-use, go environmentally-friendly and go digital.
Hosting a coffee morning - use mugs or teacups instead of other single-use options. Use plastic-free tea bags too
Selling goods at a fete or fair? Bring along paper bags or wrap items in tissue paper as an alternative to plastic bags
Switch plastic straws for paper or metal ones that can be recycled or reused
Change paper invitations for email, social media or texts
Balloon waste litters the countryside, using bubbles instead is a great environmentally-safe alternative
You don't have to buy new things - if you need glasses to serve drinks, have a look around your local RSPCA charity shop to see what you can find. You might be surprised that it could be cheaper!
If your fundraising is taking place outside where it could be windy, bring a bin along with you so no rubbish blows away and could become a risk to animals.
Refuse single-use
If it isn't eco friendly, don't buy it.
There are lots of alternatives out there and the best way to spread the eco message is to refuse to purchase items that have unnecessary packaging or that can be produced in a more sustainable way.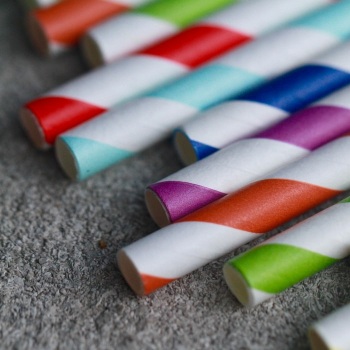 Reducing travel emissions
Don't forget to give your guests information on how to get to your event, let them know about public transport links and encourage them to car share where possible.
Saving paper with hassle-free donations
Once your fundraising event is complete, you can even help out the planet by the way you pay your money in:
Pay your money over the phone on 0300 123 0346
Rather than sending a cheque or letter in the post, you don't just save paper and time, but the fuel used to deliver it too.
Digital photos
Similarly, if you've taken any photos of your fundraising event that you'd like to share with us, consider emailing them to fundraisers-support@rspca.org.uk instead of printing and sending them in the post.
How we're reducing our carbon footprint
Here, we're doing what we can to reduce our environmental impact: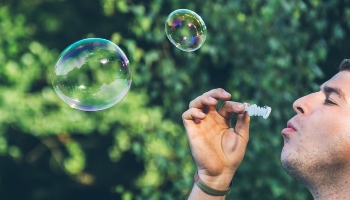 We have a sustainability policy
The clothing for our challenge events are made from recycled plastic bottles
We're campaigning to prevent litter and single use plastics affecting animals - help us #EndSkyLitter
Our magazines, Animal life and Animal Action, are wrapped for mailing using starch-based wrap which is 100 percent biodegradable and compostable.
We partner with the Great British Spring Clean every year to host litter picks across England and Wales and many of our staff and volunteers take part in beach cleans throughout the year.
Our online shop is working to reduce plastic. We have a range of eco-crackers, which have no plastic packaging at all, and the toy inside is a wooden puzzle. All our Christmas cards are glitter and foil free, which means they can be recycled.
Charity shops are the greenest way to shop. Why not pop in to one of our charity shops for a bargain? Clothing that we cannot sell goes to textile recycling.
We recycle shoes, bras, bags and books. The charity retail association says on average, each charity shop stops an average of 29 tonnes of textile going into landfill each year - which is a staggering 9280 tonnes across our shops nationally. Did you know you can also donate stained, torn, and otherwise unusable clothing and fabrics (in clean condition) by marking them as rags and taking to your local charity shop.
Our Big Walkies Live event in Cardiff is a plastic bottle free zone. Over 400 walkers will bring their own reusable bottles and get free water refills along the route.
Just a few simple changes can make a huge difference to our environment and the animals we share our planet with.
Thank you for helping us create a world that's kinder to animals.