Alternatives to balloon releases and sky lanterns
Sky lanterns and balloon releases are an impressive sight, but it's sometimes easy to forget the dangers they can have for wildlife and the environment. Once released, they quickly become litter. Although biodegradable options are available, such as bamboo-framed sky lanterns, these still take months or even years to break down.
If you're thinking of releasing balloons or sky lanterns in memory of a loved one or to celebrate a special occasion, why not choose one of these environmentally-friendly alternatives instead? They'll be just as impressive!
Jam jar lights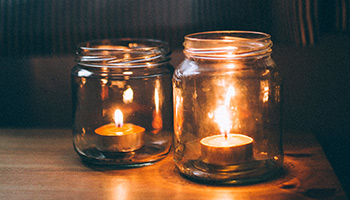 A safe and environmentally friendly alternative to sky lanterns.
Recycle your old jam jars into tealight holders and make something beautiful with your own light show. Wait until dusk for your lights to really shine!
Personalise your jars using plants and crafts. This would be especially lovely for creating memorial displays or for a wedding theme.
Decorate your jars with non-flammable materials or use LED tea lights instead. For bigger jars, why not put a string of fairy lights in and make a "fairy" jar?
Remember:
Dispose of the jars properly afterwards, ideally recycling everything you can. Animals can easily get their heads stuck in one when looking for food.
If you're using candles, make sure they're extinguished after use to prevent fires or injury.
Blowing bubbles
Release thousands of bubbles instead of balloons for a beautiful sky display.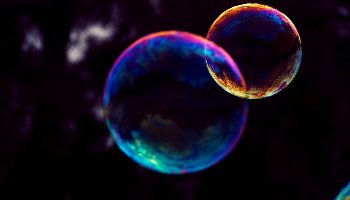 Imagine how breathtaking thousands of bubbles floating in the sky would look! Create a display of loads of bubbles and vary the size of them to mix things up. Go really big by making a giant bubble wand for those massive bubbles! Blowing bubbles means you have to breathe in and out, which encourages you to let go of feelings and emotions.
If you're trying to get rid of the last of your plastic straws, you can use these to build a bubble wand. You can also use pipe cleaners, the tamper band from drinks bottles - anything that's a hollow circle. To make a good bubble mix, all you'll need is water, washing up liquid and glycerine.
Remember:
Try to use soaps that are safe for fish and the environment - some washing-up liquids are lethal to them. If you're unsure, avoid using bubble mixes around ponds or fish tanks.
Use bubbles responsibly around pets - don't leave children unattended with bubbles and pets.
If you're using plastic to make bubble wands, make sure you dispose of it safely after blowing your bubbles. Recycling the plastic, or binning it, can help ensure that animals don't accidentally eat it or get stuck in the plastic rings.
Careful of your eyes - soap can sting!
Plant a tree or flowers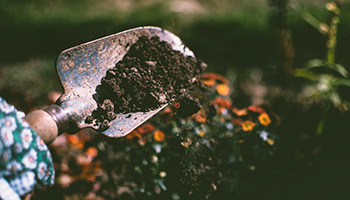 An environmentally friendly memorial.
Create a long-lasting memorial for someone (or for your pet) by planting a tree or flowers. Choose a plant or flower that was their favourite or best describes them to make it more personal. They last a lot longer than sky lanterns and balloons, will be good for the environment and can be seen again and again.
Planting and gardening are also known to be good for mental health - especially helpful if you're dealing with the loss of someone.
Memorial plaque
A memorial plaque to last forever.
Why not have a plaque to mark an occasion or in memory of a loved one or pet? A memorial plaque can have a meaningful quote to make it more personal.
This is a lovely thing to do, as it will last forever and can be revisited by friends and family.
Organise a memory walk
Get your dog involved too.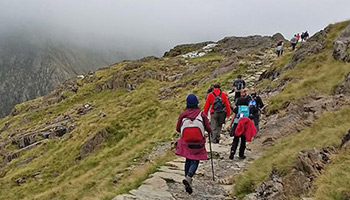 Retracing the steps of someone's favourite walk can be a great way to remember them. Get friends and family together and everyone wears the same colour to theme the walk. You could even raise some money for a good cause by getting people to sponsor you.