Our leadership team
Our team of executives are responsible for the day-to-day leadership of the organisation. They each have their own specialist areas and are led by the chief executive.
Chris Sherwood, chief executive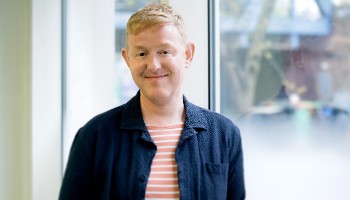 Chris joined us in August 2018 with more than 15 years experience in the charity sector.
In Chris' previous role, as chief executive of the relationship charity Relate, he was instrumental in moving Relate to a new organisational structure, developing its digital services and growing its campaigning voice.
In his role as our chief executive, Chris will continue to shape the debate about animals in society and how we can develop and maintain services that meet the needs of animals and the people who care for them.
John Kerslake, chief operating officer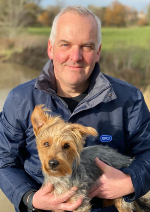 John Kerslake joined the RSPCA in January 2020 as director of field operations. John was appointed as Chris Sherwood's deputy, RSPCA chief operating officer in November 2020. He is responsible for the Inspectorate, as well as the other Field Operations functions.
Previously John worked for the National Citizen Service (NCS), where he was chief operations officer
Before joining NCS, John spent 25 years working in the private sector: leading sales and commercial teams at Cadbury for 15 years, followed by 10 years at Whitbread working across the sales, HR and operations functions for brands including Premier Inn, Beefeater and Costa, both in the UK and overseas. John's last role at Whitbread was as UK Operations Director for Costa where he led a team of 15,000 across 1,400 coffee shops.
John has a passion for developing people, building great teams and delivery.
Originally from Bath, Somerset, John studied at the University of Plymouth and now lives in South Warwickshire. He is the proud owner of his first dog, Brody.
Ray Goodfellow, chief legal officer
Ray is a solicitor with over 20 years experience in-house at the RSPCA. Ray now serves as the Society's Chief Legal Officer overseeing the legal directorate (which includes the Prosecutions Department).
Ray's team provides legal support to other departments. This work encompasses commercial contracts, charity law and advising on a diverse range of legal issues arising from the Society's activities.
He has an RSPCA rescue cat called Arthur.
Tania Hudson, director of finance and business services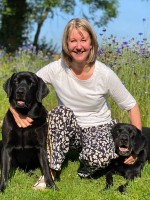 Tania spent the first half of her career in commercial travel and aviation, having qualified with British Airways, and spent six years as Finance Director of the Harrods Aviation businesses. In 2006, Tania moved into the not-for-profit sector to take on the role of Finance Director for Scope, a national disability charity, and from there lead the finance, procurement, IT, and digital strategies as Finance Director of Historic Royal Palaces, until relocating to Herefordshire in 2015.
An alumni of the London Business School's Corporate Finance Programme and Windsor Leadership Trust's Strategic Leadership Programme, Tania is a qualified teacher of secondary mathematics and is on the Boards of Herefordshire-based charity The Little Princess Trust as well as being Treasurer of the Deaf health charity, SignHealth.
Tania has been a lifelong animal lover, and long term donor to the RSPCA and shares her home with two dogs, Iolo and Teddy, as well as five chickens.
Fiona Evans, director of people and culture
Fiona is a Chartered Fellow of the CIPD as well as a qualified business and management coach and joined the Society in September 2020 from the Zoological Society of London where she was HR Director since 2014.
Fiona won HR Director of the year in 2017 at the HR Excellence Awards for her transformational work at ZSL. Prior to joining ZSL, Fiona was HR and Marketing Director for London's largest FE College, City and Islington where she had a large remit covering HR, OD, Marketing and communications. Fiona's career in HR spans over 30 years in a wide range of organisations in the public and the charitable sector including Asthma UK.
Fiona is passionate about employee engagement, equality and diversity and developing a culture of inclusion, dignity and respect to ensure everyone can fulfil their potential.
As a lifelong animal supporter and especially dog lover Fiona is accompanied by her dog Riley.
Emma Slawinski, director of policy, prevention and campaigns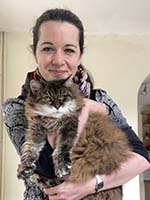 Emma joined us from the environmental charity Global Canopy, where she was Director of Strategic Communications. Previously Emma was Director of Campaigns and Communications at Compassion in World Farming and European Programmes Director at World Animal Protection.
Emma has a rescue cat called Vinegar Jones and a horse called Tori. She is also the founder of the Wasp Appreciation Society. She said:
"I am delighted to have been offered this opportunity. Working to improve the lives of animals is a privilege, and no organisation is better placed than the RSPCA to make that happen.
Tracey Pritchard, director of engagement and income generation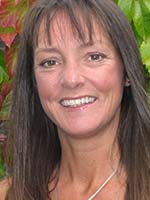 Tracey joined us from Prostate Cancer UK, where she was Executive Director of Engagement.
Tracey brings with her a wealth of experience from the charity sector, having previously worked as Director of Engagement and Head of Fundraising & Supporter Development at Friends of the Earth, Fundraising Strategy and Planning Manager at RNIB and Director of Fundraising at Sense. She has also been a trustee of the Women's Environmental Network.
Outside of work, Tracey is a keen cyclist, walker and expedition leader. She has a passion for the outdoors and nature, and is a strong advocate for taking great care of the planet and everything that lives on it. She is also the proud owner of a rescue cornsnake, Sidney!
Tracey said:
"I have been a huge admirer of RSPCA for a long as I can remember. Apart from the joy that well-loved, adopted guinea pigs have brought to my family over the years, I have been hugely grateful for RSPCA support during my quest to rescue wildlife. So it's a great honour to be joining RSPCA in a leadership role, to help build the movement of animal champions and ensure a better future for animals across the country. I'm looking forward to meeting and working with you all."
Emily Tierney, director of strategy and transformation
Emily Tierney joined the RSPCA in August 2021. She leads our transformation programmes and is also responsible for our business plan, performance, internal governance and the portfolio management office.
Emily previously worked for the National Citizens' Service (NCS) where she was the Director of Governance and Delivery. In this role, she introduced a new governance framework, led on reforming the Trusts relationship with Government and was accountable for the portfolio/project management office.
Emily brings significant experience in risk management, project management, stakeholder engagement and planning. She has led large cross-functional teams including a multi-year transformational change programme, from inception to implementation. This included obtaining treasury approval for the £1bn business case, the procurement of the required supply chain and implementation of the target operating model.
Prior to her time at NCS Trust Emily worked in other types of outsourced government-funded service delivery in the private sector. This has been primarily in the delivery of services to vulnerable and disadvantaged adults and young people.
Caroline Allen, chief veterinary officer
Caroline holds the position of Chief Veterinary Officer having previously been the London Veterinary Director for the charity for three years.
Caroline has 20 years of small animal veterinary experience across the sector - charity, independent and corporate practice and a track record of successfully leading practices through change and development.
Caroline holds the RCVS Certificate in Small Animal Medicine, is a trustee of the BVA AWF and has been on RCVS Council.
She has a rescue Staffy called Tilly.
Steve Bennett, chief inspectorate officer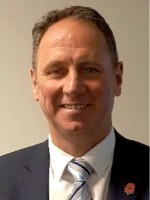 Steve Bennett became the RSPCA's Chief Inspectorate Officer in 2023.
Steve joined the RSPCA in April 2021 when he was appointed as the Deputy Chief Inspectorate Officer (DCIO) following a successful career as a Police officer. As the DCIO he held responsibility for performance, partnerships and modernisation, including several projects to improve efficiency, learning and innovation.