Change firework laws to protect animals
#BangOutOfOrder

Thousands of pets, horses and livestock are affected by fireworks. Many hurt themselves in reaction to the noise and flashes or, in the worst cases, it can cause death.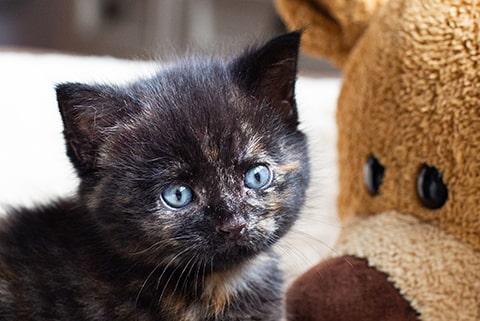 Current laws don't work for private displays
Organised local events will generally receive prior notice through advertising and word of mouth. The timings for these events are also arranged within a timeframe to attract families.
Private displays are much more unpredictable and harder to control. It becomes impossible for neighbours to prepare their pets, horses and livestock properly.
64% were animals impacted by private at-home backyard displays
92% didn't have prior notice of fireworks displays nearby
14% were animals in distress as a result of antisocial behaviour
Calm your pet during firework nights with Classic FM
69% of UK adults with a pet take at least one measure to help relax or prepare their animal for fireworks season.
Playing relaxing music is the most common. It shows why our partnership with
Classic FM's pet classics
is such a massive hit.
Listen to pet classics 5pm to 9pm, 4-5 November.
Firework regulation changes we're asking for
We want to see fireworks regulations changed to protect our pets, wildlife and farm animals.
We'd like to see the UK Government follow Scotland's lead and change laws for the following:
Limit the sale and use of fireworks

Fireworks should only be sold and let off for Bonfire Night specifically from October 29 to November 5, with similar time limitations for other traditional dates. Meaning a much shorter timespan than currently.

Implementing firework control zones

We want to follow in the footsteps of countries that have successfully used firework control zones to protect vulnerable individuals and animals.

Fireworks must be entirely prohibited near:

horses' habitats
sensitive wildlife areas
farms
animal centres
zoos

Reducing maximum noise levels

The maximum permitted noise level for public sale of fireworks must be reduced from 120dB to 90dB, in line with international standards, to mitigate noise pollution and protect animals and individuals.

We believe that by introducing these measures, we can establish effective legislation that prioritises the safety and well-being of animals and vulnerable people. We believe that responsible enjoyment is possible for all.
Have your animals been affected by fireworks?
We need your experiences and stories for us to show the true impact of fireworks. Help us solve this by filling out our short survey.
Share your story
Take action and contact your MP
Whilst some councils have supported our calls for help across England and Wales, the UK Government needs to step in to urgently review current laws.
Join us by encouraging your local MP to take more action on fireworks. Use our pre-written email, it only takes a minute.
Colour in poster children's activity
Choose your posters for colouring in and displaying in your window to spread the word.