TV personality, podcaster and animal welfare advocate Pete Wicks is perhaps best known for appearing on the reality show The Only Way Is Essex. Since finding fame on the ITV show Pete has taken part in numerous reality shows and podcasts. He's written a book, For the Love of Frenchies: The Dogs That Changed My Life, which was inspired by his rescue dogs, Eric and Ernest, speaking about the important role dogs play in his life and touches on the problems facing French bulldogs. These were sadly highlighted when Ernest died aged three. Pete now shares his home with Eric and Peggy, his current rescue pets, and credits them with bringing light into his life.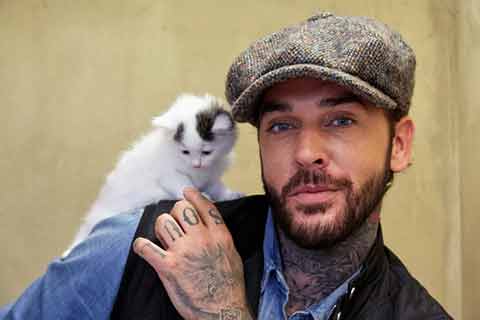 Importance of helping animals in need
Pete is a tireless advocate for animal welfare and regularly stresses the importance of helping all animals in need. He promotes the
adoption of rescue pets
– 'adopt don't shop' – as well as responsible ownership and the importance of research when looking for a pet. He also regularly speaks up about animal welfare issues such as
Breed Specific Legislation
and the
fur trade
.
Pete has been a welcome visitor to
our rescue centres
, where he has been able to meet some of the animals in our care and hear their stories of rescue and rehabilitation. We welcome his advocacy and passion and we are very proud that he is one of our ambassadors.
"I've always been passionate about animal welfare and I'm honoured to be an ambassador for the RSPCA. I look forward to continuing working alongside this wonderful charity to help improve the lives of so many animals."
Pete Wicks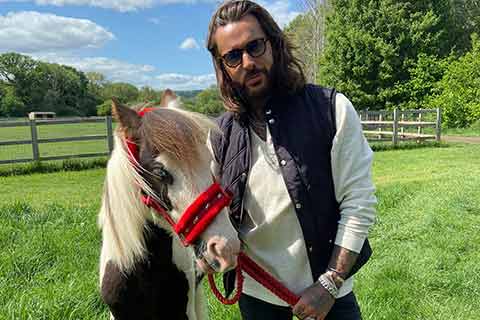 Pete Wicks with rescue horse, Gerald at Leybourne Animal Centre