Everything you need to know about bird boxes
Putting up bird boxes is a brilliant way to encourage birds into your garden. Habitat loss means there are fewer natural nesting spots these days. So the more we can do to help our feather friends, the better.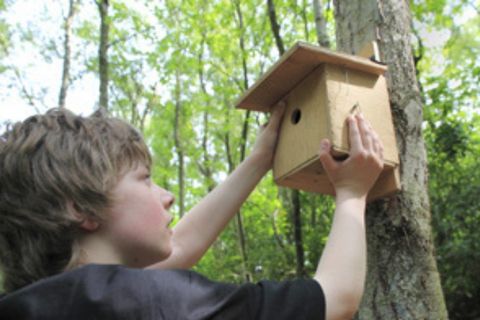 Which birds will use the boxes?
That depends on the type of box and the size of the nesting hole.
As a rule:
A 25mm hole attracts smaller birds like blue tits and coal tits
A 32mm hole attracts birds like great tits and sparrows
A 45mm hole attracts bigger birds such as starlings and woodpeckers
Open-fronted boxes attract robins, wrens and pied wagtails
Specially shaped boxes attract swifts, swallows and house martins.
House sparrows nest in colonies, so cluster a few boxes together – like the sparrow wall in our Chelsea Flower Show garden.
Location, location, location
Before buying a nest box, have a look around your garden to make sure there's a good spot for it.
Protect birds from predators as well as sunlight, strong winds and driving rain – find a sheltered spot facing north or east.
Fix to a tree or the wall of your home – make sure there are bushes, trees or climbing plants nearby to provide cover.
Keep boxes away from cats and dogs by putting them 2 to 4m off the ground.
Open-fronted nest boxes need to be lower – around 1.5m. Hide them in vegetation like hedges, shrubs or thick creepers, to keep them safer from predators.
For woodpeckers, a box in a tree, 3 to 5m high, is ideal.
Make sure there's a clear flight path to all nest boxes (except open-fronted ones).
Good timing
If you put up a nest box in autumn or early winter, a bird may roost in it over the cold months and then return to nest there in the spring.
Autumn clean out
Clean nest boxes once a year – but only in October and November, once birds have stopped using them. Put on gloves, take down the box, and remove any nesting material. Carefully wash out with boiling water then let it dry before putting back up.
No peeking!
Don't be tempted to check the boxes. Watch from a distance – or add a nest box camera before you install the box.
Help the planet
Make sure your box is made from sustainable wood – look for the FSC timber mark or check out local sources.
Join RSPCA #WildlifeFriend
There are loads of easy ways to get involved and help wildlife. Sign up as a volunteer and start making a difference today.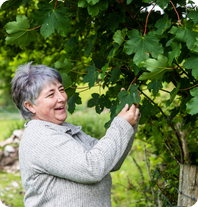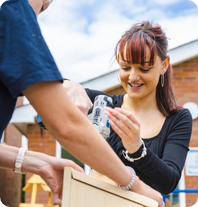 Find out more about protecting wildlife in your garden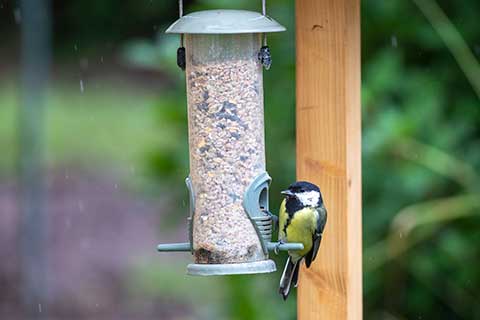 Want more advice like this?
If you want to receive more advice like this straight to your inbox, and keep up to date with the RSPCA and what we do, sign up to our newsletter