RSPCA celebrates International Women's Day 2023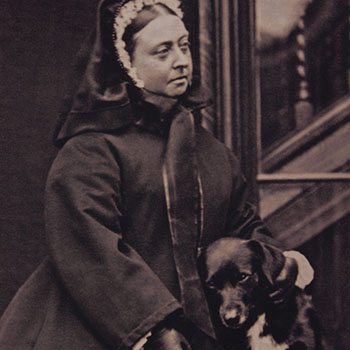 The RSPCA has been shaped by pioneering women throughout its history, from the Victorian age right up to the present day.
Many people know that Queen Victoria bestowed a Royal Patronage on 'SPCA' in 1837 - but women's influence over the charity continues to the present day.
At the RSPCA, which is the world's oldest animal charity even predating the police force, 48% of the executive leadership team are female, 68% of inspectors are female as well as 58% of animal rescue officers.
Some of the women in senior leadership roles at the RSPCA
Tracey Pritchard, director of engagement and income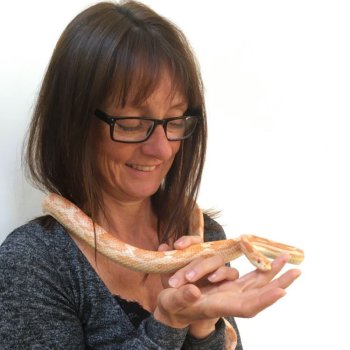 The RSPCA gave me a really warm welcome to the team two years ago and it really is an honour to play a part in the leadership of an organisation that improves the lives of so many animals."My passion for animals, our natural world and our environment was first sparked many moons ago when I studied marine biology, pollution, ecology and conservation. I joined the 'quirky veggies' of that time right there and never recovered from the horrors I saw in intensive farms. I think that's where it all began.
From being brought up as a townie, I gradually became addicted to the outdoors (mine's the chair facing out of a window!), but also to wildlife and the natural environment. Happily, this led me to senior roles within Wildlife Trusts, Friends of the Earth, the Women's Environmental Network and now the RSPCA.
Over those years, it's been fantastic to see increasing numbers of inspirational women taking on prominent roles within the sector. This is my first role on a majority female executive team and I've struck lucky.
The sector itself is encouraging and facilitating women to take on more senior roles through forward-thinking family-friendly policies, which is great to see. I think we're trying our best at RSPCA and I'm super proud of that.
Every year we depend on the support of hundreds of thousands of people who want a better life for animals. We simply wouldn't have money to pay the bills, as much time to care for animals and better laws to protect animals if we didn't tell our story well and offer people enticing ways to get involved. I couldn't be more fortunate in having such passionate, skillful, forward-thinking colleagues both in my team and Campaigns and Volunteering to jointly embed our engagement approach. We have a right to be proud of what we're achieving. We're all set to grow and it's a dream job!
Caroline Allen, chief veterinary officer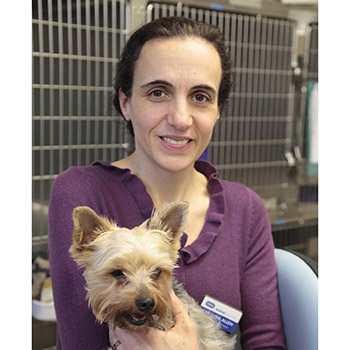 joined the RSPCA after 20 years in small animal general practice. I wanted to work for the RSPCA as I saw the organisation as an important part of the solution to welfare problems I was seeing on a day-to-day basis in practice.
I am proud of my team and the progress we have made over the last few years, particularly in the areas of clinical animal behaviour, welfare training and assessment and service standards.
There is still a lot to do but I am excited by the opportunities to make things run more smoothly and help more animals in need.
As vets, we make an oath that "Above all, my constant endeavour will be to ensure the health and welfare of animals committed to my care".
In my team, we aim to act as a "voice of the animal". Unlike human customers, they can't tell us what they need, so we need to be able to interpret for them and make sure they are always considered when decisions are made.
Even 24 years on that oath is still very important to me and working at the RSPCA is a good place to carry out that "constant endeavour"!
Karen Colman, operational superintendent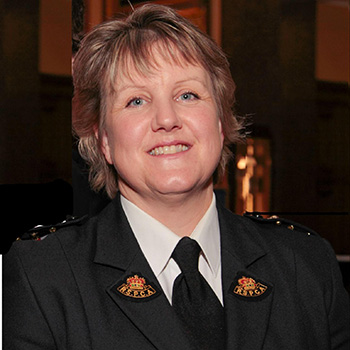 I joined the RSPCA as an inspector in North Yorkshire and have spent the last 10 years working as part of a team of people working to improve the lives of the people and animals we come into contact with.
Working for the RSPCA has given me the opportunity to utilise my people skills for the benefit of animal welfare, combining a passion for people and animals.
Undertaking investigations, sharing knowledge, helping owners meet the needs of their animals and undertaking community activities to neuter, microchip and vaccinate animals.
As an Equine Officer, I am proud of the working relationships I developed with the Traveller Community, which helped improve the lives of a large number of equines and in some small way changed the lives of some of those horses.
As a Superintendent I have less opportunity to impact individual animals, however, I am able to support the officers who do.
My contribution is to review what we do and how we do it, to identify ways to modernise our operation without jeopardising the important work undertaken in the field.
Looking for opportunities to utilise technology to ensure we stay relevant in an ever-changing world, whilst ensuring the money we receive in donations is spent as effectively as possible.
The pandemic has created many challenges, however, officers have continued to work on the frontline doing what they can for the animals that need them.
I am extremely proud of the contribution we make to the lives of animals and the fact the RSPCA is at the forefront of animal welfare and continues to press for changes in legislation and welfare standards.
Emma Slawinski, director of advocacy and policy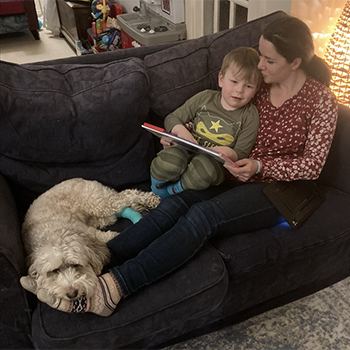 I've spent 20 years in the non-governmental organisation sector in campaigning roles, and joined the RSPCA in May last year. I've been incredibly lucky to work with some extraordinary female leaders during my career; inspiring women like Joyce D'Silva and Leah Garcés, and I look up to role models in the movement like Dr Jane Goodall and Lek Chailert.
The RSPCA is an extraordinary organisation, and my role, which is about securing Government, Corporate and Human Behaviour change, gives me the incredible opportunity to use our expertise, profile, and credibility to change the world for animals. Our sector is female-heavy, in terms of the overall make-up, but like many other sectors, it is light on women in leadership roles. I am very proud to work for an organisation that has both policies and ways of working which support everyone to succeed and flourish. Juggling work and family life is sometimes a real struggle, and often leaves me feeling like I am not hitting the mark in any of my roles - but I've discovered this feeling is very common!
Being part of a (majority female) Executive team that bring skills from a wide range of backgrounds and sectors is humbling and I am learning a huge amount. There are always ways in which we can improve the support we give to all our colleagues, and I am particularly keen to learn about good practice from other sectors or organisations that we can implement at the RSPCA.
To help the RSPCA continue rescuing, rehabilitating and rehoming animals in desperate need of care please donate online or call our donation line on 0300 123 8181.
---