Patrick Aryee is a UK based wildlife TV presenter, author, public speaker, and content creator. The British-Ghanaian is most well-known for hosting the primetime network documentaries, Super Senses: The Secret Power of Animals, Big Beasts: The Last of the Giants, and Evolve.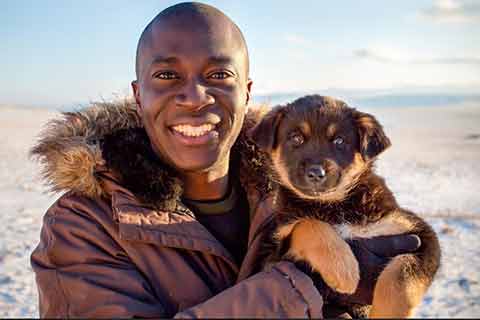 Author of '30 Animals That Made Us Smarter'
In 2021 he released his debut book '30 Animals That Made Us Smarter'. Based on his hit BBC podcast, the book explores how animals evolved their incredible abilities over millions of years to adapt to their harsh environments over time. Incredibly these adaptations are today inspiring us to create brand-new technological advances, that might just save the planet.
We welcomed Patrick as one of our ambassadors in 2018. His experiences filming in the wild and first-hand animal encounters make him a fascinating storyteller of the animal kingdom. In 2022 Patrick supported our
first annual Wilberforce Lecture
, a Thought Leadership event that focuses on the relationship between humans and animals in our modern world. As part of this event, Patrick narrated the thought-provoking poem created by lines from the
RSPCA's Book of Essays: What Have Animals Ever Done For Us?
He's also been involved in several of our appeals & campaigns, and celebrated staff & volunteers at the RSPCA Honours Awards.
We're delighted that Patrick continues as our ambassador, bringing his passion, knowledge, and creativity to the welfare of animals around the world.
"Growing up I remember how proud my classmates and I were of the RSPCA. Looking back, I think a part of us saw them as trusted local superheroes – a dedicated team of animal lovers who you could always rely on. Today, I can wholeheartedly say it's an honour to be part of that family. I look forward to sharing their message of love & compassion!"
Patrick Aryee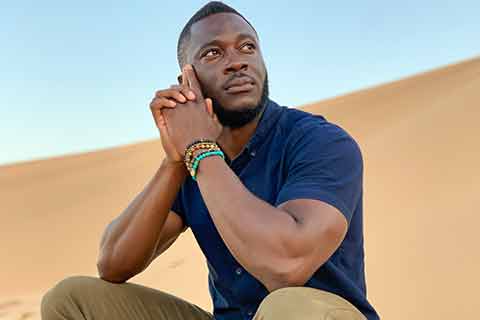 Patrick Aryee in Namibia