The Animal Kindness Index 2023
The Animal Kindness Index is an annual UK-wide investigation into people's attitudes towards animals.
The report is produced by the RSPCA,
Scottish SPCA
and
Ulster SPCA
and includes the results of a survey commissioned to find out which values people hold when it comes to animal welfare.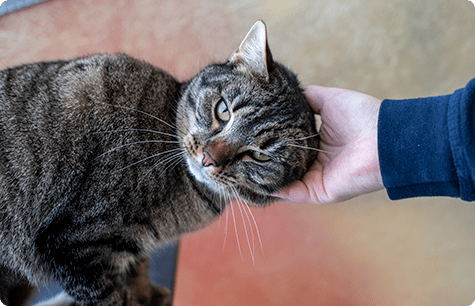 What do we mean by animal kindness?
Animal kindness is treating animals with compassion, empathy and respect. It's about recognising that animals have value in themselves and are sentient (they have physical and emotional experiences, and can feel pain). They deserve to be treated well, to be free from suffering and harm, and to live good lives.
Animal kindness includes how we behave and the choices we make in different roles.
Citizens – the choices we make and actions we take as citizens to be kinder to animals.
Pet owners - the choices we make about how we look after our pets.
Consumers - the choices we make when spending our money.
Role models - the choices we make that impact others – friends, family, students and peers.
Connected to nature - the choices we make when interacting with nature and the environment.
The actions we take are often affected by external factors. These include: laws and policies; the influence of friends and family; our understanding of how some practices are harmful to animals; and costs.
This year's Animal Kindness Index showed that there is no doubt that we want to be kind to animals. There remains strong public support for animal welfare.

But there is a gap between what we say and what we do. For example, the cost-of-living crisis has put pressure on household finances, resulting in fewer people taking their pets to the vet and an increase in pet abandonment. Our findings also revealed that a large majority of people think that breeding animals with genetic health problems is unacceptable. And yet tens of thousands of us search where to buy flat-faced puppies every month.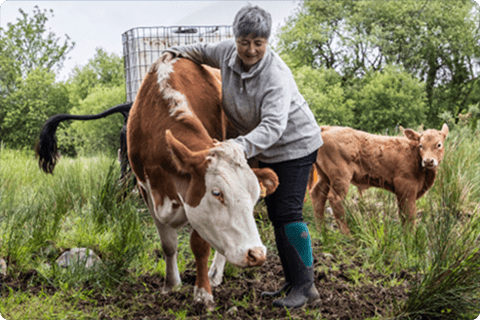 The Animal Kindness Index 2023 suggests that we want to do better for animals and we want governments to take greater responsibility. As a society, we can build on this strong foundation to change our relationship with animals for the better.
Actions that can be taken include:
Demand that governments across the UK act now for animals. If they don't, the UK's animal welfare standards risk falling behind the rest of the world. The UK's recent decision to drop the Kept Animals Bill makes this even more likely. You can help by filling out this simple form asking the UK Government to #actnowforanimals.
Act to secure a better deal for dogs by:
a.
preventing the breeding of dogs
with extreme features that cause severe health problems
b. ending
greyhound racing
c. bringing in tighter controls on the use of
fireworks
Campaign for animal welfare on the school curriculum. This would help nurture the relationship between young people and animals. Ask governments across the UK to follow the Welsh Government's example and include animal welfare on the school curriculum. Sign the petition to have animal welfare taught in schools.
We're sharing the findings of the Animal Kindness Index on the eve of the
RSPCA's 200th anniversary
. By taking the actions highlighted in the report, you can contribute to us achieving our vision of creating a world where all animals are respected and treated with kindness and compassion.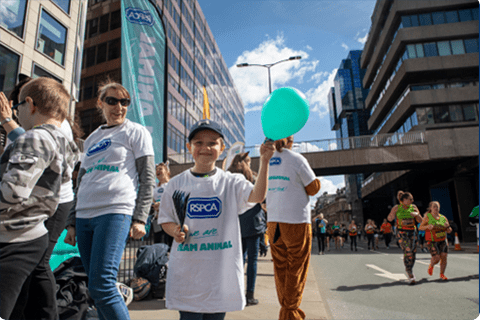 Being kind to animals means treating them with compassion, empathy and respect. Take our quiz to find out how far your lifestyle promotes animal welfare and what type of Kindness Champion you are. Then level up to be even kinder to animals.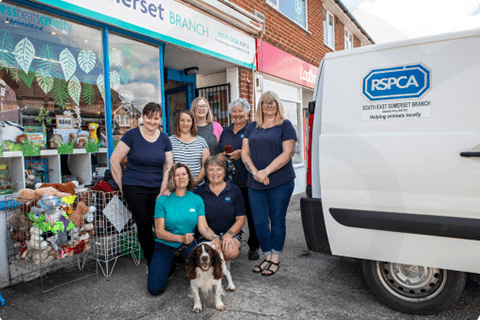 The RSPCA, Scottish SPCA and Ulster SPCA commissioned YouGov to conduct a nationally representative survey exploring the British public's attitudes towards animal welfare. The 2023 survey is the second in this series. In total, 4,019 UK adults were surveyed using an online methodology between 30 March and 12 April 2023.
The sample was then weighted to be representative of the UK population aged 18 and above.
In addition to the polling work, we have analysed Google search data to look at people's behaviour and drawn on resources across the RSPCA, Scottish SPCA and USPCA.
View the results of the
2022 Animal Kindness Index
.