How to build a green roof
Martyn Wilson, designer of The RSPCA Garden, explains why a green roof can be a great addition to a wildlife-friendly space.

Gardeners typically look for any space that can accommodate more plants, so why not plant on a roof? Whether on a shed or outbuilding, flat-roofed extension or even bike shelter, looking up can reveal that extra room. Green roofs can also provide a haven for birds and insects, including bees, beetles and butterflies.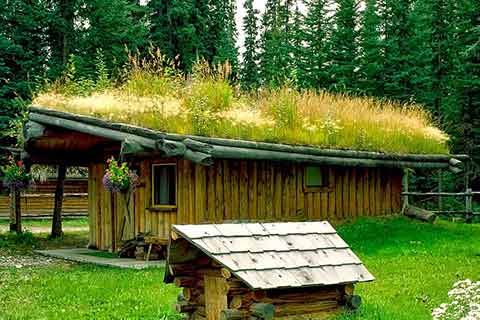 "Green roofs, sometimes called living roofs, can become mini ecosystems, Depending on where you install them, the type and the plants you use, your green roof can provide food and habitats for many kinds of wildlife.
"They can also absorb carbon and improve air quality, cool urban environments, promote water drainage, protect the underlying structure from rain and sun, reduce noise pollution and, of course, look wonderful."
We've included a green roof in
The RSPCA Garden
, as the crowning glory of our wildlife observation hide. The hide, built from UK-grown Douglas fir and larch, will benefit from the heat- and sound-insulating properties of the green roof, as well as attracting wildlife to the structure.
Building a green roof
There are two standard types of green roof: extensive and intensive.
Intensive green roofs
are raised beds (which may need planning permission and/or a suitable contractor to carry out the work) or container gardens. Depending on the space you have, this could simply be some potted plants on a small area.
Consider maintenance and access when planning an intensive garden, ideally choosing plants tolerant of wind and drought like grasses. In particularly large, sheltered and accessible spaces you could even think about shrubs and small trees – but always check with an expert first.
Extensive green roofs
are more structured, with waterproofing, insulation and drainage just some of the layers. Mat-forming sedum, sempervivums, moss and nectar-rich creeping thyme are popular, along with certain ferns. The whole thing can be supplied and installed by specialist companies.
A green roof could also feature
bug hotels
and homes for solitary bees. Just be sure to include them – along with damp soil and mature plants – when considering the weight burden on the existing structure.
"From the smallest bike shed micro-garden to full green building coverage, a green roof can be the perfect addition to your outdoor space," says Martyn.
Join RSPCA #WildlifeFriend
There are loads of easy ways to get involved and help wildlife. Sign up as a volunteer and start making a difference today.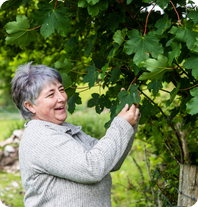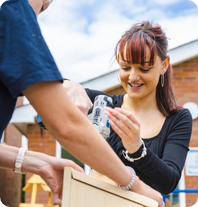 Find out more about protecting wildlife in your garden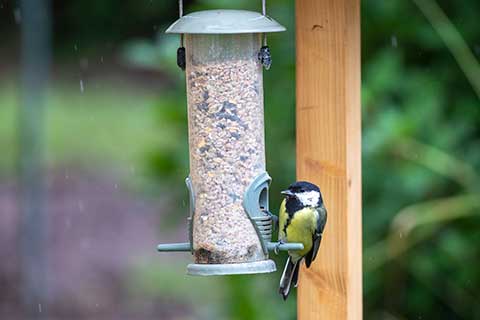 Want more advice like this?
If you want to receive more advice like this straight to your inbox, and keep up to date with the RSPCA and what we do, sign up to our newsletter