Rescue pet crisis continues: RSPCA faces largest rehoming challenge
According to new figures* 72% of the UK population say they're not planning on getting a new pet. The shocking results come as the RSPCA faces the biggest rehoming crisis in recent memory.
Rescue centres and branches are "full to bursting" with unwanted animals as more animals come into care than are being adopted. Between 2021 and 2022, the charity saw a six per cent increase in the number of dogs taken into care and a four per cent increase in the number of cats.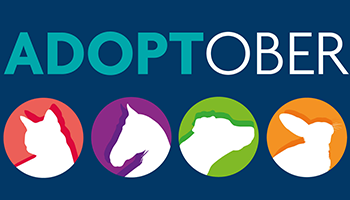 To try and revive adoption rates, the RSPCA's month-long Adoptober rehoming campaign launches this month, celebrating the wonder of rescue pets, and highlighting the many animals the charity has waiting to find their perfect match.
However, concerns are increasing about capacity challenges at RSPCA centres, as the number of animals being adopted has been falling in recent years. In 2022, the RSPCA found homes for 27,535 animals - but that's 30% less than three years ago (in 2019) - when 39,178 animals were rehomed.
In addition, a YouGov survey* found that, when asked 'When, if at all, are you planning to get a new pet?', 72% per cent of people stated that they were not planning to get a new pet.
Samantha Gaines, head of companion animals at the RSPCA said: "We're lucky to have so many wonderful people adopting rescue animals from our centres and branches every week, but the reality is, it's not enough.
"The number of animals we're taking in currently isn't balancing with the number that are being adopted, and we're well on our way to a crisis point.
"We fear even more unwanted animals will be coming into our care, as the cost of living crisis bites. This year already we've received 9,748 calls about abandoned or unwanted animals, compared to 8,551 in the first six months of 2022.
"Before long, all of our centres will be full to bursting.
"That's why we've launched Adoptober - one month dedicated to promoting amazing rescue pets, and why people looking to add an animal to their family should always choose to adopt.
"Adoptober is a chance for us to celebrate how much pets can benefit our lives, shine a light on the many animals we currently have looking for new homes, and highlight support and advice for people to keep their animals safely during the cost of living crisis.
"We'd never advise anybody to get a pet if they're not fully committed or in a position to provide for that animal, but, for those who are looking for advice on how to manage, we've got plenty of information on our website - such as our cost of living pet tips and pet cost calculator."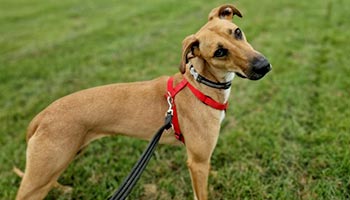 Lurcher crossbreed Sarah has been looking for her forever home since March 2021. The three year old dog has been cared for by the team at RSPCA Block Fen since she was rescued as part of a welfare case.
Sarah's a friendly, bouncy young dog who would thrive in a home with another dog. She regularly 'gets the zoomies' and is very affectionate, forming a strong bond with her care team. She'll thrive with an adopter who's prepared to carry on with her training and tricks and give her the time and patience she needs to settle.
Three year-old Dorothy has watched plenty of other cats find their forever homes at RSPCA West Hatch in Somerset, but still she has not been chosen. Whilst she's not a cuddly cat, this two year old puss enjoys being around people and she loves to play. She's looking for a secluded home where she won't have to worry about sharing her territory with other animals.
Samantha added: "Our frontline rescuers and animal care teams will continue to be there for every animal as much as possible, but we need the support of animal lovers more than ever right now to make sure we see as many animals as possible get their second chance at a happy life with loving adopters.
"Sharing our lives and homes with pets can be so rewarding and fulfilling. Throughout this month, we want to celebrate all the many wonderful things that animals bring to our lives. We want to inspire those who are in a position to adopt a pet to open their homes to an animal in need of a new start, to help reduce the pressure on the RSPCA centres and branches.
"Even if you can't open your home to a pet, we all have the power to take action for animals. You can support the RSPCA by sharing our message or donating to help us continue our vital work."
Could you offer a rescue pet a loving new home? Search using our Find A Pet feature to see all of the animals currently in our care, looking for their perfect match.
How you can help support
If you can't offer a rescue pet a new home perhaps you could help in a different way?