Shirley Ballas is a champion ballroom dancer, world-renowned dance teacher and adjudicator, best-selling author, and the head judge of BBC1's flagship show Strictly Come Dancing. She is a passionate advocate for animal welfare, responsible pet ownership and adoption. Shirley adopted her Lhasa apso dog Charlie from a shelter in the USA, where she saved him from being put to sleep.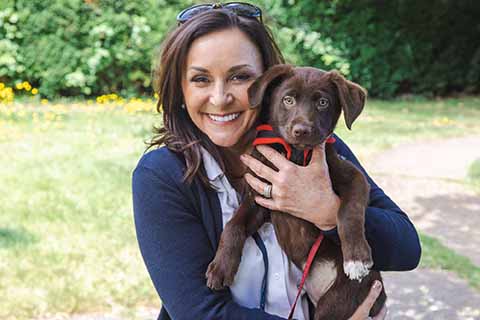 All animals deserve the best in life
We were delighted to welcome Shirley as an ambassador in 2022 and are looking forward to her bringing some sparkle!

Shirley has spoken openly and fondly about the profound positive impact her pets have had on her life. Shirley's love for animals radiates and we know she will continue to be a passionate RSPCA ambassador.
"I could not be more excited to be an ambassador for the RSPCA – it is truly a great honour to be a part of such an incredible charity. My rescue dog Charlie has become my best friend. He has shown me how remarkable animals are and what big hearts they have. I believe that all animals deserve the best in life and I'm thrilled to be a part of a charity that supports this message through and through."
Shirley Ballas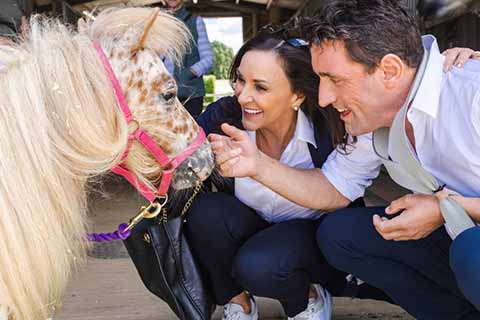 Shirley Ballas meeting a miniature horse during a visit to an RSPCA animal centre