Joanna Page is an actress, TV and Radio presenter. Joanna is known for her roles in BAFTA award winning television series Gavin and Stacey and co-hosting ITV's The Pet Show, which took a look into the nations' love of companion animals.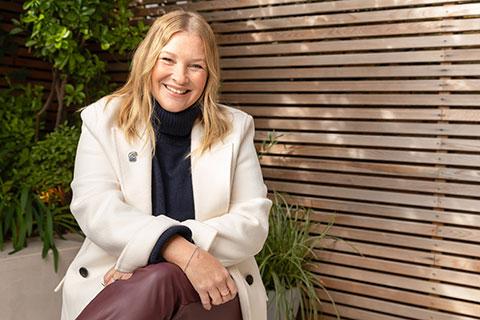 Lifelong devotion to animal welfare
Joanna's devotion to animal welfare has been prevalent her whole life, both for companion animals and for wildlife. She shares the RSPCA's passion to teach others about the importance of protecting the animals we share our homes and our environment with. Joanna was able to join one of our RSPCA inspectors on the road and assisted them with the rescue of a mother cat and her two kittens. The feline family had become stuck in a tight gap in a wall, and Joanna was on-hand to help save them from danger. Joanna has also kindly supported the RSPCA through campaigns and partnerships, such as the charity's house draw with Omaze.

We are delighted to have Joanna represent the RSPCA as an Ambassador and are excited to help improve the lives of animals together.
"I am so happy to become an RSPCA Ambassador. I have always adored animals so it feels like the perfect fit for me. I have so many memories from all of my gorgeous pets over the years. From my little hamster, to my gorgeous spaniels Bess and Lola. I am really excited to see more of the RSPCA's vital work first-hand and to do my bit to help animals in need."
Joanna Page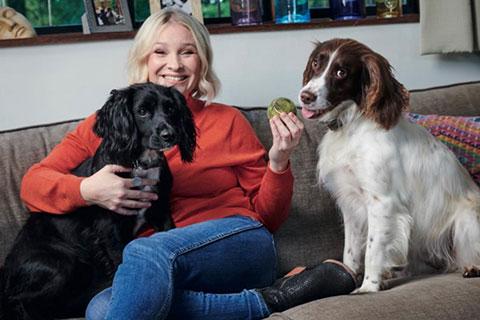 Joanna Page at home with her spaniels Bess and Lola.