Caroline Lucas was first elected as Member of Parliament for Brighton Pavilion in 2010, becoming the UK's first ever Green MP. She served as leader of the Green Party of England and Wales from 2008 to 2012, and Co-leader from 2016 to 2018.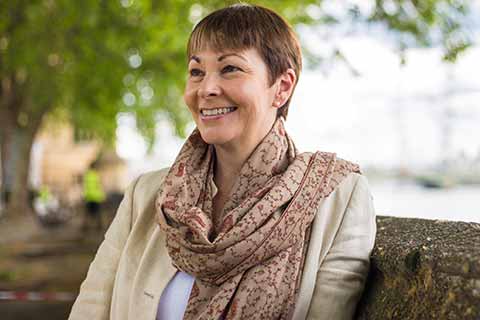 A long-standing supporter of our charity
Caroline is a long-standing supporter of ours – she's a powerful advocate for animal protection in Parliament, holding the Government to account to ensure our animal welfare laws are maintained, enhanced and protected.

She received the Michael Kay Award from us for her outstanding contribution to European animal welfare and the Lord Houghton Award for services to animal welfare.

Her commitment to animal welfare makes her a valued Vice President and we are looking forward to continuing our relationship with her.
"I will always bang the drum for animal protection issues in the Commons and, as the sole Green MP, the briefings the RSPCA sends me as a Vice President are invaluable."
Dr Caroline Lucas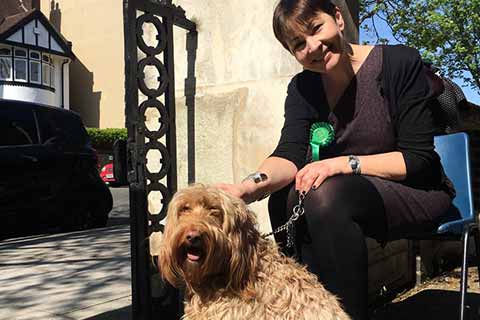 Caroline with her dog at the polling station