Make Wales kinder for animals
May 2021 will mark the first election to the newly-named Welsh Parliament - and an important moment for animal welfare.
Improving animal welfare in Wales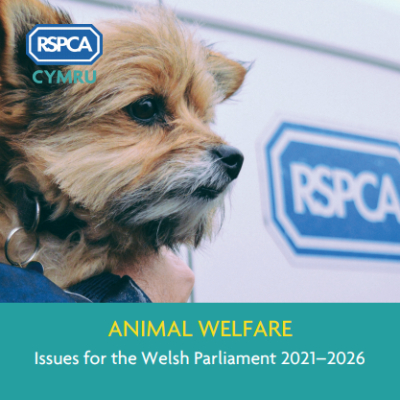 RSPCA Cymru has been working tirelessly to compile a list of our animal welfare asks which we feel will make Wales a more compassionate place for all animals - be them big or small, wildlife or pets - or any other animals. Our asks for the first sitting of the Welsh Parliament can be found in Animal Welfare - Issues for the Welsh Parliament 2021-2026.
We want to see a commitment from all political parties to ensure Wales becomes a kinder place for all animals. We also want political parties to understand the issues or themes that are most important to our supporters.
Play your part and make Wales kinder
You can help us achieve these goals and play your part in making Wales a kinder place for animals.
We ask that you choose the three policy themes which you're most passionate about. These will then be included in an email to all of the political parties, highlighting the importance of these issues to you, and of animal welfare more generally.
We're extremely grateful for your support as we look towards the election of the first Welsh Parliament, which we hope will bring further success stories for animal welfare in this country.
To make sure you get all our updates, subscribe to our campaigns newsletter.