Stop the use of animals on ITV's I'm a Celebrity, Get Me Out of Here
Returning for its 23rd season, I'm a Celebrity, Get Me Out Of Here is one of ITV's most anticipated reality shows. It's also one of the most worrying.
Every year, we're faced with serious concerns about the use of animals, including snakes, insects and other live creatures during the filming of the show.
Jump to action
What animals on the show experience
Since 'I'm a Celebrity' was first aired, animals have been:
dropped
thrown
handled roughly
crushed
chased
overcrowded in spaces
scared by contestants
prevented from escaping stressful situations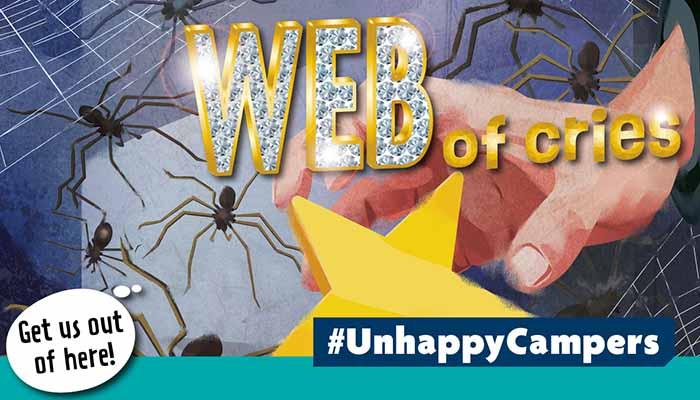 The show sends a bad message to viewers about animals
Over 20,000 of you took action last year. With our previous calls for change ignored, we're more concerned than ever about the use of live animals on the show and the example it sets for viewers.

The show's messaging and the potential to prompt people to try and copy the 'bushtucker trials' at home for entertainment is also worrying. We feel that deliberately portraying certain species as nasty or frightening or as objects that can be used purely for entertainment rather than sentient, living creatures sends out totally the wrong message.