Protect the UK's farm animal welfare standards
Fear the UK Government will sell out our animal welfare standards in future trade deals
The UK Government has a manifesto commitment not to do deals in trade agreements that undermine our animal welfare standards. Under the Trade Act, the Secretary of State has to report on how it will impact existing trade deals on our standards. The Government will say in their report on Australia that it does not undermine animal welfare standards. The RSPCA disagrees.
Australian lower standards deal close to being ratified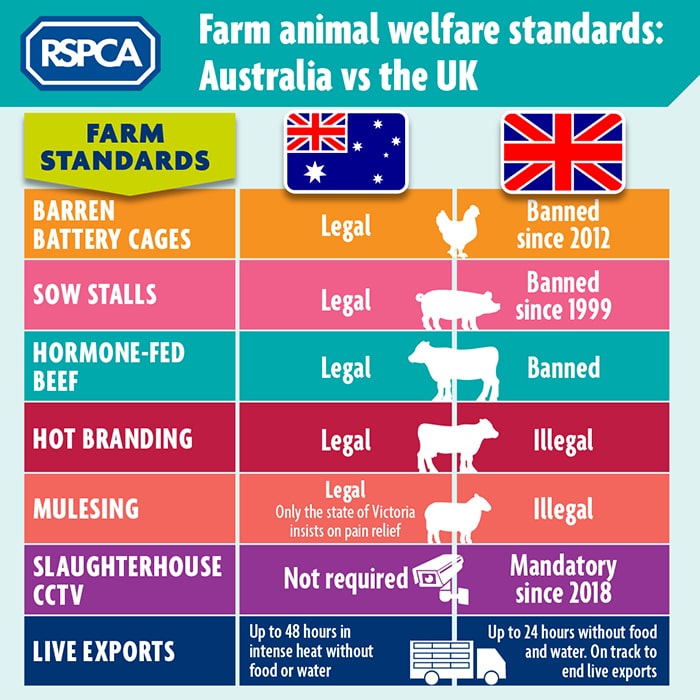 The UK is in the final phase of ratifying its agreed trade deal with Australia; many of their standards are well below UK farm standards in areas such as:
Mulesing sheep
Hormone-treated beef
Allowing laying hens in battery cages
All of which have been illegal in the UK over the past decade.
We risk exporting our farm standards and farmers if we allow in such products.
Don't let the UK Government betray animals
We need to act now to make sure the UK Government doesn't break its promises to animals, and to 83% of the public. Just days ago, it vowed to be a global leader in animal welfare. We're facing an imminent trade deal with Australia, and a quick deal could open the floodgates for cruel animal welfare standards.
What we want now to improve farm animal welfare
There are still ways to protect our farm animal welfare standards, which we'll continue to campaign on. As part of the Agriculture Act, we now need the UK Government to:
Introduce mandatory labelling on animal products so people can make informed decisions about their food
Make sure our new tariff system makes it unviable to import lower welfare products
Ensure we don't reduce tariffs in trade deals unless the products are produced to the same standards as in the UK
Sign up for our newsletter to get updates and take part in future campaigns.
What we've achieved so far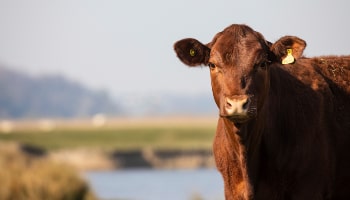 Over the past few years of campaigning, together, we've achieved fundamental change for animals with the Agriculture Bill, including:
Farming subsidies will be given to incentivise and support farmers to improve the welfare of their farm animals - with public money not used to support farmers who are just meeting minimum requirements
Extending the life of the Trade and Agriculture Commission and ensuring Parliament receives theirs and the Government report on how a trade agreement will impact animal welfare standards before final approval
Farming practices will support wildlife and protect their natural habitats
Taking a big step forwards on labelling, with a consultation on the method of production labelling likely to be published before the end of the year.