Coronavirus Emergency Appeal
As the crisis intensifies, RSPCA frontline animal rescue and care teams are being stretched to their limit.
Coronavirus latest updates
Latest updates and how you and your pets can cope during self-isolation. Check back as we'll be adding more content as the situation changes.
Closure of our facilities to the public
Due to the UK Government announcement - our network of animal centres, wildlife centres and charity shops must close to the public until further notice.
Although we remain committed to looking after all of the animals in our care, from 25 March no animals can be sent out on adoption or fostering. No animals can be admitted from the public, this includes wildlife.
This is an incredibly difficult time for us and we appreciate your ongoing support during the Coronavirus crisis.
Let people know who your emergency pet carer is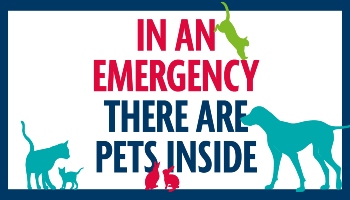 In case you need to go to hospital, use our emergency pet carer form and display at your home so people know who to contact.
Emergency pet carer form (PDF 82KB)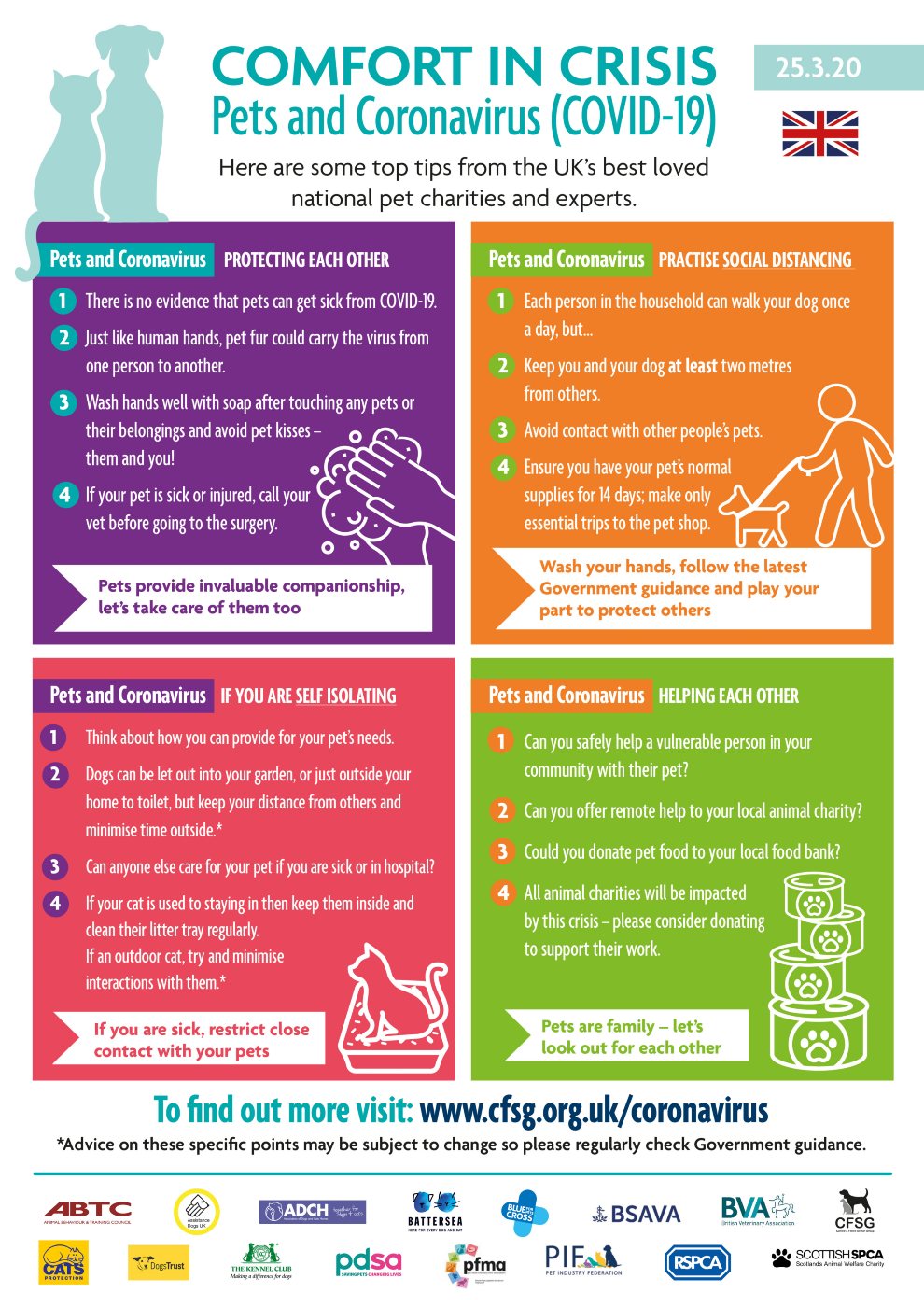 We need your help...
Our priority will always be helping animals in need. As the situation around coronavirus unfolds, we'll continue to do everything that we can to rescue and care for needy animals. Our animal rescuers will carry on with their vital work and we'll always continue to provide you with our latest advice.
As this uncertain situation progresses, we're expecting extra strain to be put on our centres as volunteers are unable to work. Sadly, we also expect to lose many of our vital donations as a result of pulling our face-to-face fundraising activity including choosing to cancel our vital fundraising events. We're also aware that we may be faced with countrywide charity shop closures...
As a charity, we've always relied on the generosity of kind supporters to enable us to do the work that we do and now, more than ever, we need your help. The truth is, we couldn't rescue the animals that we do without your kind support. So, if you find yourself saving a little extra petrol money at the moment, please know that your spare change could mean a world of difference to an animal in need...