5 tips to capture stunning wildlife shots from an RSPCA Pro Photographer
With only a short time left to enter the high-profile RSPCA Young Photographer Awards, award-winning wildlife photographer and panel judge, Emma Jacobs, has shared some insider tips and tricks for landing that winning shot.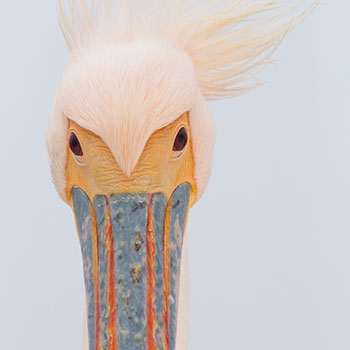 The 2023 RSPCA Young Photographer Awards is now open for entries and runs until Tuesday 15 August. Ahead of the awards RSPCA senior photographer, Emma Jacobs, is encouraging those aged 18 and under to pick up their camera or mobile phone and get snapping!
Emma said: "With ten different categories to choose from, there's something for everyone, whatever their interest – and some fabulous prizes to be won. All animal photographs are welcome, from pets to wildlife, insects, farm animals and more.
"Photographing pets, farm animals and wildlife is amazing - and I'm excited to share my top tips to capture that winning shot!"
1. Use the magic hours
"The two hours after sunrise and the last two before sunset are what photographers call the "magic hours". This is when the light is best for photography; the sun is low in the sky, creating images that look soft and radiant and reducing the contrast between bright and dark areas. This allows you to capture details in the highlights and shadows. The light is a warmer colour too, giving a pleasant glow to even the dullest backgrounds.
"Weather conditions at dawn and dusk can add interest to your photos. Cold, clear nights can lead to wisps of mist on ponds and lakes as the first rays of sun warm the water, while sunsets can create a dramatic background for landscapes and silhouettes. As the day is ending, nocturnal animals will be waking up. During the summer months you have a better chance of spotting them as they forage before sunset. Birds are more active in the morning, having spent the night tucked up waiting for sunrise to signal that it's time to look for food."
2. Remember it's okay to stay local
"It's not always possible to travel long distances in search of a picture, but you don't need to go far to find interesting subjects or capture great images. You can find hedgehogs, snails and beetles in your local park. Frogs, dragonflies and damselflies can be seen around ponds and lakes, and butterflies and bees will be feeding in flower beds. You can even photograph moths and spiders in your own home! Cobwebs can create unique silhouettes and insects can be photographed from interesting angles. Flowers and shrubs can give good coloured backgrounds, but try looking for other shapes or colours in the stems and leaves too."
3. Be prepared and be patient
"Wildlife can take a lot of time and consideration to photograph, do some research on your subject - learn what their habitats are, their waking hours and so forth. This will help you save time searching randomly for wildlife. It's also important to take time to watch the animal in their environment as quietly as you can. What are they doing? What is around them? What is their character like? All these things can give you ideas for photos and help you tell a story.
"Photos of the animal being active will often be more interesting than a plain portrait, so photograph them doing things that will show their character. Wild animals are generally more active at sunrise and sunset, as searching for food in the full sun can make them feel exposed. Only photograph natural behaviours - and always avoid making animals do anything to cause them harm or distress.
"Remember to be patient and move slowly and quietly, even after you've taken the photo so you don't disturb the animal. Keep in mind that you have no control over wildlife, but that's what makes your subject so interesting! If it flies or crawls away, look for another - you will be rewarded in the end! All you can do is put yourself in the right place and be patient."
4. Try the rule of thirds
"There are no hard and fast rules in photography and it can be fun to play around with different methods, such as the rule of thirds. The rule of thirds is a compositional technique that breaks an image down into thirds. If your phone or camera has an option to add a grid then this could be very useful if you're starting out. The grid is two horizontal and two vertical lines which help the composition of the photo. When using this technique, you can position your subject to the left or right of those lines ensuring the horizon and ground have an even split. By positioning the subject of your photo along the grid lines you'll end up with a more aesthetically pleasing photo composition. Whilst this is a great approach for landing a stunning shot, it's not something you have to stick to. Half the fun of photography is getting creative, breaking the rules and trying your own thing."
5. Play around and have fun!
"Photography is all about creativity, so have fun with the photos you take and try different things, you never know what might happen! Zoom in for an intimate close up, zoom out and capture the surroundings and encapsulate the context of the story, get down low and take a photo from ground level, if you can try different lenses on your camera (you can get different lenses for mobile phone cameras too!). Digital cameras and some mobile devices allow you to try different shutter speeds and aperture settings so you can create lots of artistic effects.
"My final piece of advice is to remember that photography is for everyone. You don't need to have lots of expensive equipment, just a camera that lets you focus in close on the subject." Emma continued. "Use a camera, use your phone, or borrow one from a friend or family member. Don't be afraid to give photography a go - you'll never know what will happen if you never start. Everyone is a beginner at some point."
The RSPCA Young Photographer awards will be judged by RSPCA president wildlife photographer and TV presenter Chris Packham; wildlife photographer and presenter Rachel Bigsby; former competition winner-turned-professional photographer Catriona Parfitt; professional wildlife photographer and photographic guide Ellie Rothnie; and RSPCA photographers Andrew Forsyth and Emma Jacobs.
The judges will award trophies to winners in each category, as well as crowning an Overall Winner. The Overall Winner will receive a weekend photography break with award­-winning wildlife photographer Danny Green's team at Natures Images. Worth £675, this fabulous prize includes two nights' accommodation for the winner and a parent/guardian.
The winners will be announced in December 2023, at an awards ceremony hosted by Chris Packham at the Tower of London.
Young photographers can upload their images, view past galleries and find out everything they need to know at: www.rspca.org.uk/ypa
To help the RSPCA continue rescuing, rehabilitating and rehoming animals in desperate need of care please donate online or call our donation line on 0300 123 8181.
---