I've been fighting for better farm animal welfare for 50 years
A blog by RSPCA President, Richard Ryder.
The RSPCA started with farm animals and with political lobbying. Richard Martin MP and some of our other founders were appalled by the way pigs, sheep and cattle were whipped and driven through the streets. These animals were sometimes taken hundreds of miles, all the way from their pastures to uncontrolled slaughter in the centres of our cities in the 1820s.
The cruel treatment of horses and farm animals drove us forward
Assisted by Lord Erskine, Martin passed the world's first-ever parliamentary legislation against cruelty to animals, in 1822. He then went on to help set up the SPCA (as we were then known) in 1824, assisted by other MPs including William Wilberforce, who you may know as a leader of the movement to abolish the slave trade.
In the 1830s, the young Princess Victoria joined our ranks. Throughout the Victorian era, it was the cruel treatment of horses and farm animals that drove the SPCA forward. Gradually, in 1875, laboratory animals were also focused on and then in 1911, we expanded our work to include pets and wild animals.
When I first joined the RSPCA in 1971, our original parliamentary function as a pressure group had been neglected. As modernisers, we managed to revive it in a way that, I hope, Wilberforce and Martin would have approved of.
Ending live exports has always been in the RSPCA's DNA
Thanks to Martin and others, live farm animals had disappeared from the towns and cities where most people lived and were then forgotten as a consequence.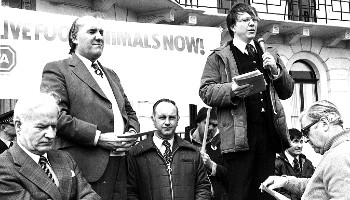 Intensive methods were introduced after the Second World War and, growing up in the countryside, I saw terrible cruelty to farm animals - often caused by human ignorance or poverty.
I campaigned briefly with Ruth Harrison, whose book Animal Machines (1964) did much to awaken public awareness of cruel modern intensive methods. I also worked alongside Hampshire farmer, Peter Roberts, who set up Compassion in World Farming (CIWF) in 1967.
Peter and Ruth both became RSPCA trustees in the 1970s. I remember sitting with them, arguing for campaigns against battery cages, pig stalls, veal crates, intensive cattle systems and, of course, unnecessary long-distance transportation and live exports.
In 1978, I led the RSPCA's first-ever street demonstration (which was against live exports), in Dover. Although the great British public responded with a tremendous surge of support we're still talking about how to stop them now, over 40 years later. Now, as we leave the EU, there is a real opportunity to finish off this campaign.
The next year will test how reliable the Government's promises are
Today, Brexit brings with it much potential change for animal welfare, whether good or bad. While the Government has agreed in their manifesto that they will not allow imports of food produced in systems illegal in the UK, they have resisted attempts to put it into law.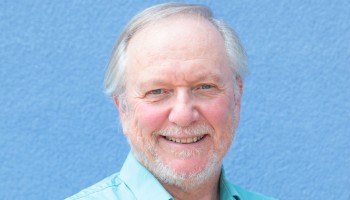 Of course, there's no point in having the highest standards in the UK if you have exported all your standards and production to countries which are farming to lower standards.
Follow-through is important as the law will set the scene for how we view our farming systems for the next 50 years.
As the RSPCA moves towards its 200th anniversary, preserving and improving our food welfare standards has never been so important.
I know that we have the information, pragmatic solutions (such as RSPCA Assured) and campaign ability to make change happen. Please be the change that animals need and write to your MP today. Ask them to ensure that our high farm animal welfare standards will continue.
---