Reports and accounts
Each year the Trustees' report and accounts shows what our objectives are and the actions we take to meet them. It outlines our activities and the benefits these bring, not just to animal welfare, but also for society in general.
Read the RSPCA Trustees' report and accounts 2018 in full
2018 highlights
Here are just some examples of the work we carried out in 2018 to help us achieve our mission.
Preventing cruelty through education
We launched Generation Kind our first integrated prevention programme, to help improve the understanding of the needs of animals - particularly amongst young people - and embed animal welfare in the education system.
Learn more about Generation Kind.
Influencing legislative change
As we prepare for Brexit, we've worked with governments to ensure animal welfare standards are kept at the same level, or higher.
With your help, in England we've achieved legislative improvements on CCTV in slaughterhouses, ensured animal welfare was improved in respect of how we buy and sell animals. Ensuring animal welfare is at the centre of the biggest shake-up in legislation and changes to how we farm since 1947. We also campaign for change in the Welsh Parliament - including the end of the use wild animals in circuses.
What Brexit means for animal welfare and how you can help.
Changing behaviours towards animals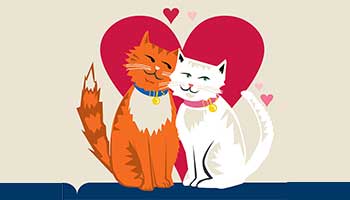 Tackling the cat crisis
We receive 18 calls about cats in need of help every hour. We're facing a cat overpopulation crisis. So, in 2018 we continued our campaign focussing on encouraging cat owners to neuter there cats in a timely manner.
Spread the word and help us avoid a cat-astrophe
Improving the welfare of dogs
Research suggests that 8 out of 10 dogs find it hard to cope when left alone. So in 2018 we launched a new campaign to improve public understanding of the needs of dogs.
Help support our work
Thank you to all our supporters who understand that a donation to us helps the most desperate and abused animals find a safer, kinder future. Find out how you can support us financially, whether through a one-off gift, a regular donation or by leaving a gift in your will.