RSPCA Summer Raffle
Help give animals a better life
With every £1 ticket you buy, not only do you increase your chance to win a whopping £10,000, but you're also supporting the work that we do for animals. Every ticket helps keep our animal rescuers carrying out life-saving work.
A great big thank you from every one of us at the RSPCA, and all the animals you help. Good luck!
Please note that the Summer Raffle is now closed.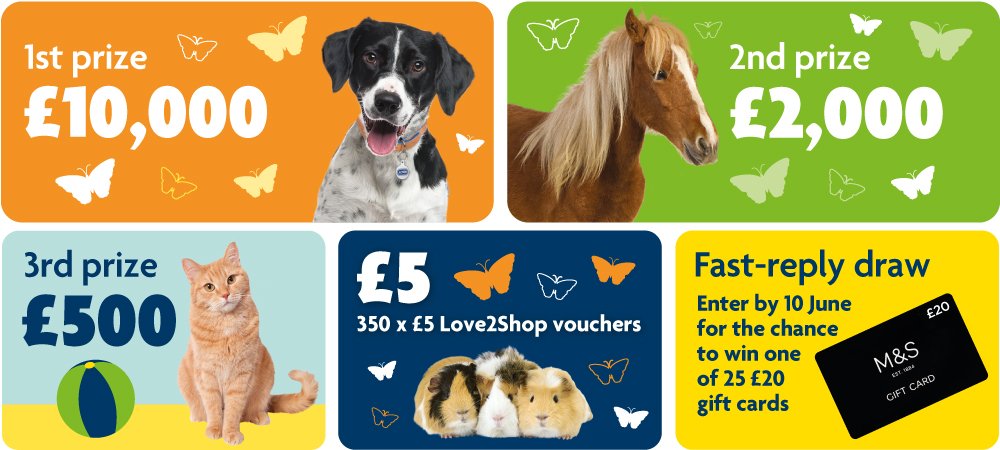 Closing date:
5 August 2022
Draw date:
12 August 2022
You could be the next big winner!
You make a difference to dogs like Daisy
Daisy the bulldog was just 20 weeks old when she came into our care, having suffered horrible injuries. Luckily our rescuers got an anonymous alert that she'd been a victim of cruelty. They were able to bring Daisy to safety at our Greater Manchester Animal Hospital.
Our inspector said: "When she arrived, she was like a completely different dog. She was acting like a puppy should, covering me in kisses."
With expert vet care and lots of love and attention from our animal carers, Daisy was soon back to health. Now she's at our Wirral and Chester branch, where it won't be long before she finds her forever home with a loving family. And it's thanks to you that we can provide this cycle of care.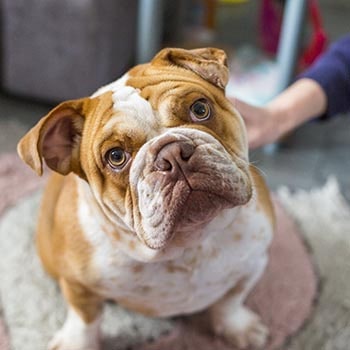 The Royal Society for the Prevention of Cruelty to Animals is licensed and regulated in Great Britain by the Gambling Commission under account number 4663
Website: www.gamblingcommission.gov.uk
In 2021 £3,659,237 was raised from ticket sales in our Weekly Lotteries, Quarterly Superdraws and seasonal Raffles, with 5.31% spent on prizes, 74.61% spent on expenses and 20.08% being used to fund the work of the RSPCA in England and Wales (based on the Lottery Submissions made by the RSPCA to the Gambling Commission, during the 2021 calendar year). This translated to a fantastic £734,890.77!
The RSPCA Weekly Lottery, Quarterly Superdraws and Seasonal Raffles are promoted by: RSPCA, Wilberforce Way, Southwater, Horsham, West Sussex RH13 9RS. Registered Charity Number: 219099.
Responsible Person: Garth Caswell.
In 2021, the likelihood of winning a prize was, on average, 1 in 629 in our regular Weekly Lotteries, 1 in 644 in our Quarterly Superdraws and 1 in 302 in our seasonal Raffles.
RSPCA Lottery - Terms and Conditions
If you feel you have a problem with gambling. visit www.begambleaware.org or call the Gamcare National Helpline on 0808 8020 133
RSPCA Weekly Lottery Complaints and Disputes Procedure
£1 per entry. All proceeds go to RSPCA. Not to be sold to anyone under 18 years of age. Underage gambling is an offence.