Our campaign achievements
Campaigning on behalf of animals is something we work tirelessly on, together. With every petition signed, email sent, or Facebook post shared, your voice helps us be as loud as can be for animals.

Since the start of 2022, collectively we have achieved some huge milestones, and have taken over 75,500 campaigning actions up until June 2022. Here are our biggest achievements so far this year.
Sky lanterns successes
We know that sky lanterns are a popular choice for ceremonies and celebrations, but sky litter is a serious threat to animals. Our #EndSkyLitter campaign aims high, and together with like-minded organisations we called for a ban on the release of sky lanterns on council-owned land across England and Wales.
How we campaigned
This year we took the campaign to new heights by sending over 5,300 emails to our local councils.
Your voice has made a difference with 174 councils across England and Wales implementing some form of a voluntary ban on the release of sky lanterns on council-owned land.
How we're continuing to campaign
Our partnerships continue with other organisations to ensure change is on the horizon. In fact, a partnership group led by the National Farmers' Union (NFU) has resulted in Jo Churchill, Environment Minister for Defra, to commission research on the serious risks of sky lanterns and disposable barbecues.
Together alongside the NFU, National Fire Chiefs Council and Keep Britain Tidy, we're now striving towards a complete ban on sky lantern release.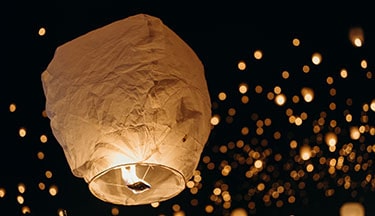 Campaign: #EndSkyLitter
Progress made: January, 2022
Next steps: We're working with other organisations towards a complete ban on sky lanterns
Fur and foie gras
In February 2022, Ministers announced that they were planning on dropping the ban on fur and foie gras imports from the Animals Abroad Bill. This was devastating news, as we all worked so hard to achieve a ban on these imports. Given that we banned fur farms more than 20 years ago, it's clear that a complete ban would truly reflect our nations' animal loving values.
Stopping fur imports
With highstreet brands such as M&S, H&M, and Adidas taking a stand against fur, and with our
Fur Free Britain campaign
work alongside Humane Society International, we knew our voices would be strongest together.
We fought back so that Ministers wouldn't u-turn about the ban they promised in the Bill, and sent over 13,000 emails asking them to keep the proposed ban in place.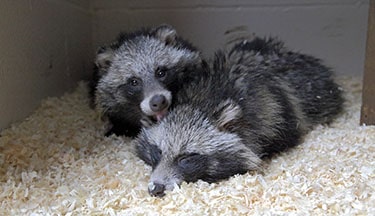 Farm subsidiary payments for animal welfare
In February 2022, Defra announced that farmers would be encouraged to farm to higher welfare standards in England through financial rewards, which we're delighted about. This money will allow farmers and food businesses to farm to
Better Chicken Commitment standards
, and
keep pigs and laying hens out of cages
. This is brilliant news, and will mean countless animals' lives will be improved.
Dr Marc Cooper, our Head of Farm Animals Department, said:
"These are key areas that we want to see improved and have been calling on Defra to include as part of their incentives to farmers for four years and so we're really pleased to see this becoming a reality now. We look forward to working with the industry to make some really positive changes."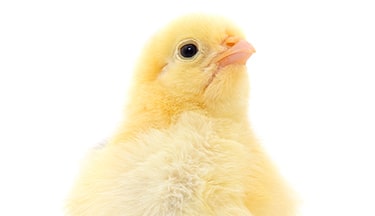 Campaign: Completed
Achieved: February, 2022
Animals in experiments
Tens of thousands of mice, rats, rabbits, fish and other animals are used each year in research and testing across England and Wales.
In February 2022, decades of hard work to tighten controls on animal experiments was put in jeopardy as the Home Office continued to introduce changes to the way it wanted to regulate the use of lab animals. That's why we needed to quickly write to our MPs to ask them to raise these concerns with the Home Secretary. Incredibly 10,200 of us spoke up on behalf of lab animals and emailed our MPs, urging that there be no weakening of protections for lab animals.
We've also been working hard on our key ambition of achieving a global commitment to
phasing out the use of animals in science
. Our polling highlighted that 76% of UK adults agree the UK should be a global leader in moving towards non-animal alternatives in scientific research.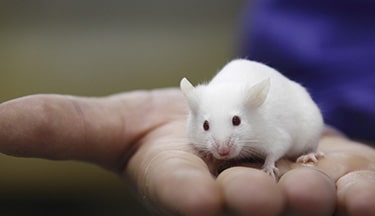 Campaign: All change for animals
Progress made: February, 2022
Fighting for flat-faced pets
Brachycephalic (flat-faced) animals are those with short, flat faces such as pugs, French bulldogs, and British bulldogs. Although these animals are undeniably cute, they often come with higher risks than other animals. Due to their popular and common occurrence across the media, these animals (especially dogs) are the subject of a 'brachy boom', with many owners unaware of the
common health problems
and suffering experienced by these animals.
We want to help educate people on the associated risks of
owning a flat-faced dog
, cat, rabbit, or horse. That's why we launched our
#SaveOurBreath campaign
across England and Wales, so that everyone can find out more information about these types of animals.
Our campaign so far
More than 220 of us brachycephalic loving owners came forward to discuss our personal experiences around owning these types of animals
More than 190 surveys have been completed about flat-faced animals seen in the media to date
April 2022 brought the great news that England has now banned the
use of glue traps
under the Glue Traps (Offences) Act 2022.
This means fewer innocent animals will end up in a sticky, and often deadly situation due to being captured in these nasty traps.
Campaign: Completed
Achieved: April, 2022
Animal sentience law passed
Although we may all agree that all animals can feel, this wasn't previously recognised in the eyes of the law. Our
sentience campaign #HowDoTheyFeel
aimed to lobby the UK Government to ensure the safe passage of the Animal Welfare (Sentience) Bill.
How we campaigned
Tweet more than 650 Tweets to MPs to take urgent action as the Sentience Bill arrived in the House of Commons.
Send over 17,300 emails to MPs calling for animals to be recognised as sentient beings and asking them to show their support for this important Bill.
What we achieved
The Animal Welfare (Sentience) Bill had rapid movement through the Houses of Parliament, and as of April 2022 is now recognised in UK law.
The Act covers any vertebrate (other than humans), any cephalopod mollusc, and any decapod crustacean (such as lobsters and crabs). This breakthrough for animals means their feelings are recognised, and laws and regulations must take account of this.
Penalties Notices Act introduced
Under the Animals (Penalty Notices) Act, people who fail to properly take care of their pets, zoo animals, and livestock now face fines up to £5,000.
This new legislation means fines could be handed out by enforcement authorities to owners tethering innocent horses in a way that neglects their basic needs, pet breeders who fail to
microchip
vulnerable puppies before they are rehomed, or farmers continuing to
transport livestock
that aren't fit for travel.
These measures will help to increase animal welfare standards by closing the gap between warnings and criminal prosecution. This new legislation is a spectacular win for animals.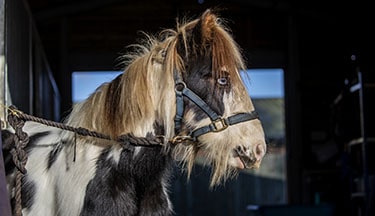 Campaign: Completed
Achieved: April, 2022
Dogs die on hot walks
Alongside the warmer weather in April 2022 came our multi agency campaign launch of
Dogs Die on Hot Walks
. To keep our pets safe, we wanted to educate the public on the risks of walking your dog on a warm day. It's not unusual for dogs to require veterinary treatment for heat-related illness after exercising - and in fact, it affected 10 times more dogs than those overheating in cars.
We're thrilled with the engagement from the public, which is already on a par with our
Dogs Die in Hot Cars campaign
. This vital new hot walks campaign has had coverage in 15 news outlets so far - with the likes of The Sun, Birmingham Live, Public News Time, The Mirror, Daily Record and Tenby Observer all mentioning our Dogs Die on Hot Walks campaign. With some articles also mentioning our Dogs Die in Hot Cars campaign and our
#DogKind campaign advice
, our guidance has potentially reached around 231 million readers.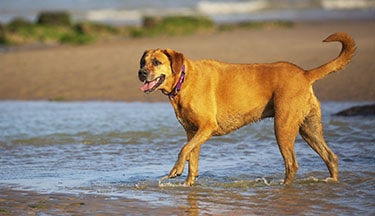 Kept Animals Bill
Together, we've been working on this vital Bill for over a year. The
Kept Animals Bill
encompasses several crucial issues. The Bill pledged to ban:
live exports of animals
import of helpless puppies
primates being cruelty kept as pets in our homes in England.
Working hard to get the Bill through parliament
This Bill previously ran out of parliamentary time, but thankfully was granted a carry-over motion in April 2022. This means we have another chance at getting this valuable Bill through the Houses of Parliament. So, we've worked hard on creating a new campaigning message to really pack a punch with our MPs, and by May 2022 we were ready to start lobbying, again.
To date, over 16,000 of us have stepped forward to email our MPs again, or for the first time, to push for this Bill to finally swing all the way through the Houses of Parliament.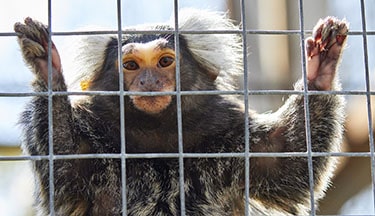 New Commitment in the Renters Reform Bill White Paper
There's been a commitment made in the Renters Reform Bill White Paper to legislate to make sure landlords do not unreasonably withhold consent where a tenant requests to have a pet in their home, with the tenant able to challenge the decision.

This means the UK Government plans to implement a ban on no pet clauses in tenancy agreements for privately rented accommodation in England. This commitment is great news for us animal lovers who own pets.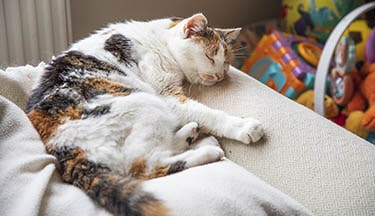 Campaign: Completed
Achieved: June, 2022
The Better Chicken Commitment
The Better Chicken Commitment (BCC) is a campaign we have been working on for a while, one that's able to improve the lives of millions of animals.
Starbucks joins the commitment
The latest organisation to join the Better Chicken Commitment is Starbucks UK, which we're very pleased about. It's not only restaurants and supermarkets committing, but universities too, with the University of Portsmouth and the Royal Holloway University of London pledging to improve chicken welfare.

Other sign ups this year include Premier Foods and Atalian Servest. While the BCC gives businesses until 2026 to meet these standards, M&S have exceeded expectations and will meet all the standards later this year, four years early!
Addition of the Redbro chicken to RSPCA Assured
The Redbro breed of chicken, by Hubbard, has been approved for use under the RSPCA Assured scheme. Unlike the other commonly used chickens raised for meat, the Redbro is a slower growing breed - which meets our approval standards and makes it a happier and healthier chicken. This breed meets the standards of the Better Chicken Commitment (BCC) and we hope it will encourage even more businesses to sign up to the BCC.

Over the coming five years we will be working closely with Hubbard to improve the Redbro even further, creating better lives for the chickens reared to our high welfare standards.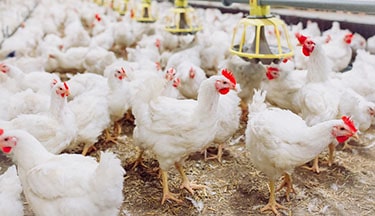 Pets as prizes
Despite many people thinking pets being given away as prizes is practice of the past, heartbreakingly it still occurs across England and Wales. It's
#NoFunAtTheFair
for these animals being prized off, which are usually helpless goldfish.
After our huge success of getting 26 local councils across England and Wales to implement a ban on pets being given away as prizes on council owned land in 2021, we wanted to keep lobbying for more local councils to do the same.
Launching our refreshed
Pets as prizes campaign
again in late June 2022, in a matter of days over 4,300 of us have already sent emails to our local councils - some lobbying for change, and others thanking our local councils for already implementing a ban.
Together, we're heading in the right direction to get a ban for pets being given away as prizes.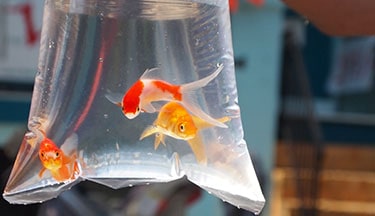 Dogs on death row
We're calling for an end to BSL (Breed Specific Legislation) alongside Battersea Dogs and Cats Home, Dogs Trust, Blue Cross, the British Veterinary Association, and The Kennel Club.

After 31 years, it's clear that BSL simply doesn't work. In the years since its introduction, it hasn't achieved what it set out to do. BSL doesn't protect public safety (as dog bite hospital admissions are increasing year on year) and it's a grim injustice for countless innocent dogs.
How we campaigned
In June 2022, we needed to act fast and desperately email our MPs to attend a crucial debate on BSL. We stood up for the dogs on death row and sent over 6,500 urgent emails to our MPs.

The BSL debate took place on the 6 June as planned, and we're hoping for change as the UK Government discussed a reform - suggesting they could be looking to replace BSL. This is really encouraging news and suggests the government is now heading in the right direction to change the law.