What is animal cruelty?
Most of us can't imagine how anyone could be cruel to animals. Here at the RSPCA, we believe that animals, from crustaceans to cows, are sentient beings with feeling and emotions.
But what is animal cruelty? It's when someone causes harm to an animal, whether it's intentional or not. Since cruelty is on the rise in the summer, we are calling on everyone to take a stand.
Together we can #CancelOutCruelty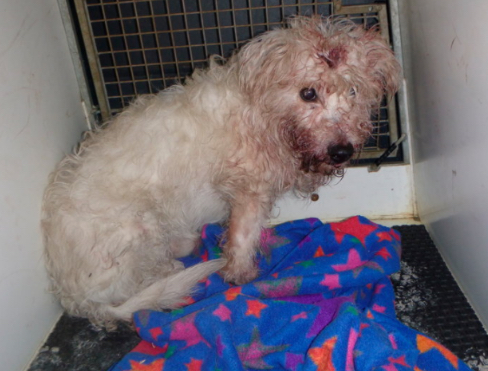 Your kind donation today will help more animals who really need us. Together we can #CancelOutCruelty
Summer is the cruellest time of year for dogs
Last year, between June and August, we received 2,053 reports of cruelty to dogs. That's almost one dog every hour beaten, neglected or deliberately harmed - often by the person meant to protect them.
We can't let this suffering go on. This summer we're shining a light on cruelty and how to help stop it.
Together we can #CancelOutCruelty
Take part to cancel out cruelty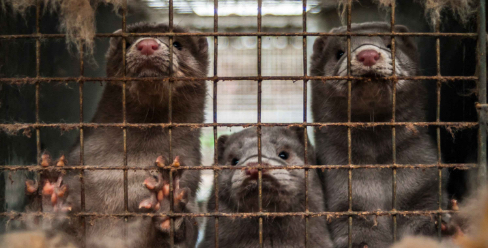 CAMPAIGNS
Join our campaigns to help cancel out cruelty
Millions of animals still need your help - add your voice to our campaigns for better animal welfare.
Join us to help cancel out cruelty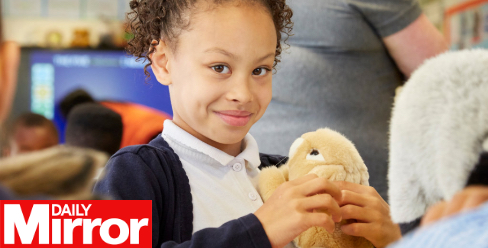 EDUCATION
Sign our petition to get animal welfare taught in schools
Education and prevention are key to making sure we create a world which is kinder to animals, which is why we are joining forces with the Daily Mirror.
Sign our petition
EDUCATION
Compassionate Family
Compassionate Family is our new programme that encourages the values of compassion and empathy, through a series of fun activities and discussions about animals.
Start your programme today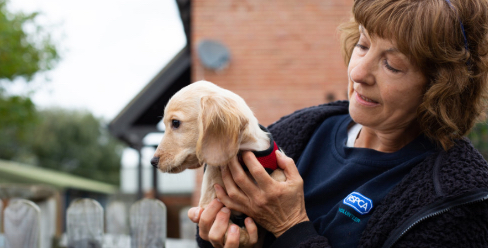 VOLUNTEER
Become a valued volunteer
Volunteers make a huge contribution to the work we do to prevent cruelty, promote kindness and alleviate the suffering of animals.
Volunteer to cancel out cruelty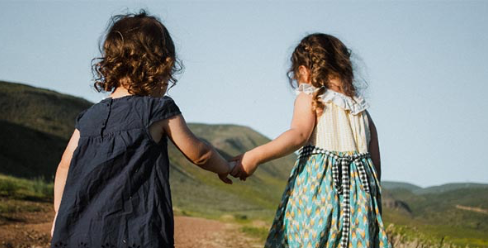 EVENTS
Take part in your own 'Little Steps' walk
Calling all children, we would love you to take part in your very own Little Steps walk and help raise money for poorly-treated animals. As a thank you, if you raise £50 or more in sponsorship money you'll receive a free superhero cape!
Join Little Steps now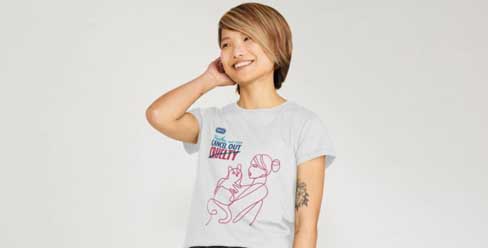 SHOP
Cancel out cruelty clothing
Support our Cancel Out Cruelty campaign in style with our official merch. Whether you want to show your love for animals, campaign on big issues or simply look good, we have something for everyone.
Shop RSPCA clothing
Campaign. Donate. Take part. #CancelOutCruelty
Max was viciously beaten
The treatment of little Max was so bad a member of the public immediately called our Animal Rescue Line. An RSPCA Animal Rescue Team rushed to the scene. What they saw when they entered the house was shocking. Blood was spattered all over the floor and on various objects strewn about the place - including a metal colander.
Max was rushed to the vet and the full extent of his terrible injuries became apparent. He had a fractured tooth, a gash on his head, multiple painful bruises and a dislocated hip.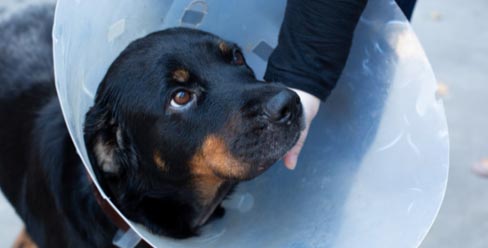 CRUELTY NEWS
Top 10 animal cruelty hotspots
We reveal the top 10 animal cruelty hotspots in England and Wales, with stats showing intentional harm to animals.
Learn more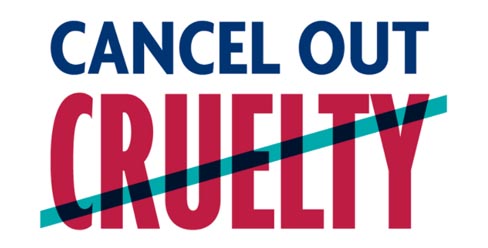 CRUELTY NEWS
Cruel summer
Figures show an increase in calls across the summer months meaning we're contacted about an animal being harmed every 30 minutes.
Learn more
How we investigate cruelty
When RSPCA inspectors have reason to believe that an offence has been committed, they prepare a case file containing evidence such as witness statements, photographs, and veterinary or other expert advice.
We, unlike the police, have no special powers to gather evidence. But we use the law to ensure any evidence gathered can be used in court. Once the investigation is complete, the file is submitted to our prosecutions team, who consider whether the case ought to be prosecuted.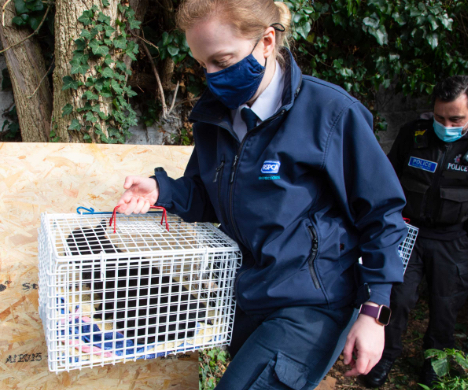 Reporting cruelty
Reporting cruelty
As a direct consequence of public action, we rescue thousands of animals each year and save them from future suffering. If in doubt always contact us and set your mind at rest.
Animal cruelty hotspot map
See how many alleged cases of animal cruelty have been reported to us in your local area.
View animal cruelty map
Our strategy to 2030
Our mission is to ensure animals have a good life by rescuing and caring for those in need, by advocating on behalf of all animals and by inspiring everyone to treat them with compassion and respect.
Together for animals
Stay informed
Your support will help rescue animals today and ensure that the RSPCA are there for all animals all year round.
RSPCA Newsletter