The RSPCA then, now and forever
A blog by press officer Hatti Mellor.
For almost 200 years the RSPCA has been at the forefront of animal welfare, fighting relentlessly for all animals to be given the quality of life that they deserve.
This year marks the launch of our new bold strategy
In 2021, with the launch of our new strategy - Together for animal welfare - we've pledged to keep up the pace of the hard work we have come to be known for. This includes ambitious plans to reduce animal cruelty by half. We know that we can't do this alone which is why partnerships are so crucial to our success. We'll continue to work with our branches, organisations and our colleagues in the animal sector and beyond. We hope to mobilise a million-strong movement of people who can help us to help animals.
Join the movement by joining our campaign network.
Right from the very first meeting of the RSPCA in 1824 (or SPCA as it was then known), the community has been at the heart of what we do thanks to our founding fathers and anti-slavery campaigners William Wilberforce, Richard 'Humanity Dick' Martin and theologist Arthur Broome.
We stay proud of our history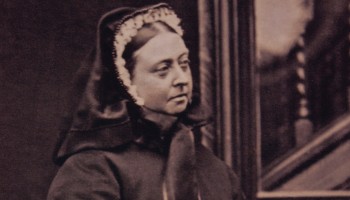 The original minutes from that first meeting still exist at the RSPCA's headquarters in Southwater, West Sussex, and we also have the handwritten Royal Warrant from Queen Victoria bestowed in 1837 proudly on display.
Throughout our history, we've achieved so much - campaigning to ban bear baiting in 1835, the 1911 Protection of Animals Act, the 2005 Hunting Act and playing an instrumental role in the 2006 Animal Welfare Act.
Watch the history of the RSPCA.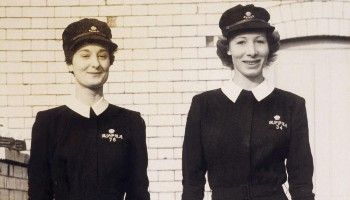 The RSPCA also played a vital role in the first world war, setting up 13 animal hospitals as well as the sick and wounded horses fund. We received a letter from General Haig on January 28, 1919, expressing his gratitude for the charity's help in treating sick and injured animals.
We have made some impressive achievements for animals since our last strategy in 2017. These have included campaigning for mandatory CCTV in slaughterhouses in 2018, a ban on wild animals in circuses in 2019, and extending the maximum sentence under the Animal Welfare Act from six months to five years.
Also in 2019, we campaigned for a ban on the third party sale of puppies and kittens which later came into force as Lucy's Law. Our key pillars of rescue and care, advocacy and prevention continue to be central to the work we do.
24 ways we've made a difference for animals over the last 196 years.
We still have a long way to go to achieve a world that's kinder to animals
We're proud of our history and our achievements. However, our work is not done. The world has changed but we're still needed more than ever to ensure that no animal is left without a voice.
We're facing the new challenges of a global pandemic, climate change, Brexit, economic difficulties and rapid technological change and we've had to change too to make sure we can do our best for animals to 2030 and beyond.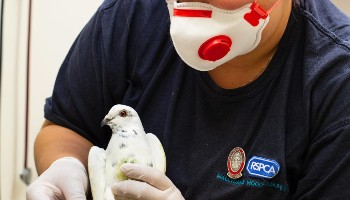 Our frontline officers and animal rescuers continued to work tirelessly throughout a very difficult 2020, to continue helping the animals most in need - responding to more than 100,000 incidents involving the most neglected and suffering animals.
We all came together in 2020 to face an unprecedented challenge. This shows just what we can achieve when we work together and we'll be taking this momentum into 2021 and beyond.
20 reasons for animal lovers to be happy about 2020.
We've big ambitions for animals and we know we cannot do it alone. We¿ll work in partnership with individuals, charities, businesses, communities and governments across England, Wales and beyond to reach our eight policy ambitions by 2030.
Our eight policy ambitions
Reduce cruelty to animals by half - We'll reduce neglect, abuse and cruelty to companion animals, including exotic pets, in England and Wales by 50%.
Prevent 'petfishing' - We'll end the illegal selling of puppies and kittens in the UK.
Boost farm animal welfare - We'll see more than half of all UK's farm animals reared to RSPCA welfare standards. We'll encourage people to 'eat less, eat better' by encouraging people to consume less meat, fish, eggs and dairy from low-welfare farms and to only choose higher-welfare labels.
End severe suffering in research - We'll secure a global commitment to developing, validating and accepting non-animal technologies to replace animal experiments, and put an end to the severe suffering of laboratory animals.
Secure legal protection for animals - We'll help establish animal protection as a significant UK governmental goal supported by an independent public body, legally established, an Animal Protection Commission.
Help our inspectors rescue animals sooner - We'll achieve statutory powers in England and Wales for RSPCA inspectors under the Animal Welfare Act 2006.
Get the UN on board for animals - We'll secure the adoption by the United Nations of a comprehensive Universal Declaration on Animal Welfare.
Inspire a one million-strong movement for animal welfare by 2030 - We'll use our new Community Engagement Programme to mobilise more people to help us help animals.
Our core mission to 2030
Although times have changed, our core mission to 2030 is the same as it was all those years ago in 1824 and we hope to continue making those who have contributed to the RSPCA over the last 200 years proud. At the centre of our work will always be the ambition:
To ensure that animals have a good life by rescuing and caring for those in need, by advocating on behalf of all animals and by inspiring everyone to treat them with compassion and respect.
Find out more about our new strategy
For more detailed information on our #TogetherForAnimalWelfare strategy and to watch our new film, read our 2021-2030 strategy now.
---