Burned. In pain. Left untreated.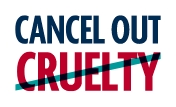 A horrific accident resulted in a bucket of hot water and cleaning chemicals falling on Buddy. Then he was left to suffer excruciating pain for 10 days before his owner took him to the vet.
Thankfully, our vets tended to his infected skin and volunteers worked hard to build back his trust in humans. But many more animals need our urgent help.
Help cancel out cruelty this summer with a monthly gift of £6.
Every day we receive 23 reports of animal beatings - that's almost one every hour. With enough people behind us, we can cancel out cruelty, today.