Cat neutering scheme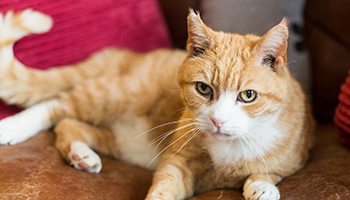 Working with Cats Protection, we're offering a cat neutering scheme helping you to meet the costs of neutering your cat to ensure that they remain healthy and happy.
If you're eligible under the scheme, you can get your pet cat neutered and microchipped for just £5.
The scheme is currently operating across Wales and the West Midlands. The scheme is part of a programme of work to help tackle the increasing number of stray and feral cats across England and Wales who are without homes.
Does my cat qualify for subsidised neutering costs?
Under this scheme, you must be based in Wales or the West Midlands to qualify for financial aid.
You're a cat owner over 18 years of age
In receipt of means-tested benefit
You're a full-time student or pensioner
You're on a low household income earning an annual household income of less than £18,000
You receive a state benefit
If you live outside of these areas but still require help with the cost of spaying or snipping your cat then your local RSPCA branch may be able to help.
Find out more about the scheme in your area
Get more animal welfare advice
Sign up to receive our emails today. Get more pet care advice, hints and tips on helping wildlife, our latest news, rehoming success stories and more directly to your inbox.