null
Cat neutering in the West Midlands
Cat neutering in the West Midlands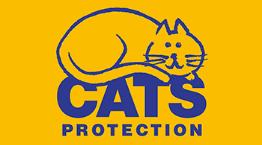 This campaign is running in partnership with the Cats Protection.
Areas covered are:
Herefordshire, Shropshire, Staffordshire, Warwickshire, West Midlands county and Worcestershire.
How to find out if you qualify
You should qualify for help if you're a cat owner over 18 years of age and:
In receipt of a means-tested benefit (income support, housing benefit, council tax benefit, pension credit, state pension, income based ESA, income based JSA and universal credit)
OR
OR
Earning a household annual income of less than £18,000
Vouchers are limited to a maximum of 8 per household.
Find your nearest vet
You can find your nearest participating vet on the map below. The red markers show all locations that offer neutering and microchipping, while the blue are for neutering only.
Download the Cat Neutering - West Midlands Promotional Posters
West Midlands cat neutering poster (PDF 2.73 MB)
West Midlands A6 postcard (PDF 675 KB)
Book your appointment
To get your cat neutered as part of this campaign, you will need to contact one of the vets on this map to book an appointment, explaining that you're eligible for the West Midlands Cat Neutering Campaign. You will need to take proof of address and eligibility to the vets, and pay £5 directly to the vets (eligibility proof can be in the form of a benefits agency letter, wage slip, proof of full-time student status or bank statement).
Feral cats
The campaign only covers pet cats and stray cats (where exhaustive efforts have been made to find an owner). If you have a feral cat, they can't be neutered using the campaign. Please call Cats Protection Neutering Helpline directly on 03000 12 12 12 and select option 2 and they'll be able to advise you on what help they can offer. You may be referred to your local branch.
This phone number is charged at local rates.

Get more animal welfare advice
Sign up to receive our emails today. Get more pet care advice, hints and tips on helping wildlife, our latest news, rehoming success stories and more directly to your inbox.