UK Government adviser warns animal welfare could be victim of 'red tape bonfire'
A UK Government advisor will today warn Liz Truss not to "sacrifice animal welfare on a bonfire of red tape" at a lecture he'll deliver at the RSPCA.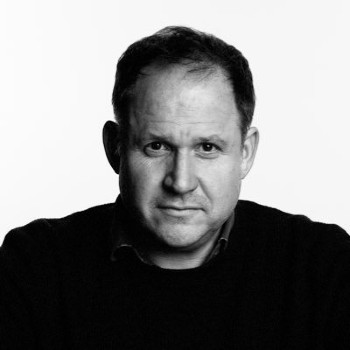 Henry Dimbleby - a non-executive board member at DEFRA and author of the Government's independent National Food Strategy - will deliver the warning at an address to the RSPCA's inaugural Wilberforce Lecture in London this evening.
He'll say that he'd previously clashed with Prime Minister Truss during her time as Trade Secretary over the UK's Australian trade deal; on the issue of mulesing - a shocking practice where young lambs have the skin around their buttocks and the base of their tail cut off with metal shears.
Government accused of U-turns on animal welfare
Mr. Dimbleby now fears for Britain's hard-fought reputation as a world leader in animal welfare, in the face of the Government's agenda for growth and deregulation.
This comes at a time when the Government's Kept Animals Bill had dropped out of the Parliamentary schedule and plans to ban the import of foie gras and fur have already been shelved by the new leadership.
Dimbleby's fears come as the RSPCA expresses concern that the UK is on the verge of a "great animal abandonment scandal" as a consequence of this UK Government inaction.
He'll say:
Our Prime Minister has made no secret of her liberalising, anti-red-tape instincts. I like to think that, as an entrepreneur and former restaurant CEO, I too am on the side of growth.
But I don't believe that anyone - farmers, the food industry, the British public - wants to see animal welfare sacrificed on the bonfire of red tape.
Dimbleby will voice concern that the Kept Animals Bill - which aims to ban the live transport of animals, as well as deal with primates being kept as pets, and the import of puppies with cropped ears - has dropped out of the Parliamentary schedule, and remains in limbo, despite first being introduced by the previous leadership
He'll add:
This law has been in the making for literally decades.
The cruel and unnecessary practice of live animal transport was rightly a manifesto commitment for this government and it is one they must not renege on. We have a global reputation for animal welfare that has been hard-earned, it would be madness to trash it.
In the lecture, Dimbleby - who founded LEON restaurants - will say that as our "understanding of animal sentience grows, it will become harder and harder to justify the relationship we have built with the animal kingdom" - further highlighting the need for government action.
Chris Sherwood, RSPCA's chief executive, said:
We're deeply concerned that the UK is on the verge of a great animal abandonment scandal.

With plans to ban the import of foie gras and fur already on the scrap heap, we're growing increasingly concerned about the future of the Government's Kept Animals Bill.
The Bill promised to do so much for animals - but recently, we've seen continued inaction and there's a real concern that the Government is now failing to prioritise animals at all.
The consequences of this could be massive - and we share Henry Dimbleby's concerns that, in her ideological pursuits, animal welfare could be forgotten by this new leadership.
Little hope for more ambitious action
The RSPCA believes society is facing a critical turning point where decision-makers and the wider public must urgently re-evaluate their relationship with animals and nature to secure their future and that of the trillions of animals with which humankind shares the planet.
However, the Government's failure to act means any hopes of more ambitious plans - such as on implementing targets to reduce meat consumption, and instead promote higher welfare produce, look unlikely.
Dimbleby's 2021 National Food Review called for the UK Government to commit to a 30% reduction in meat over the next decade - something they have refused to implement. But the founder of LEON restaurants will use the lecture to highlight his belief that the public and businesses can instead take the lead.
Henry will say in his speech:
Despite everything I have learned while studying the food system, I remain a meat eater.
Although I have cut back hard on my meat consumption, I am not a vegetarian. Nor do I believe that the British public as a whole is anywhere near ready to renounce meat.
But the trend in most developed countries is already towards eating less meat. In this country, plant-based food is the fastest-growing sector of the convenience food market and already accounts for around one in five ready meals. Eating less meat will free up land for better uses.
A 30% reduction in meat-eating should be achievable through voluntary change, on the part of both businesses and consumers.
RSPCA Assured - the RSPCA's farm animal welfare assurance and food labelling scheme, which certifies higher welfare farms - promotes the idea that the public can reduce their meat, fish, eggs and dairy intake and help society to improve farm animal welfare standards, while still enjoying the food they want to eat. Together with the RSPCA, RSPCA Assured encourages people who choose to eat meat, fish, eggs and dairy to eat less and better animal protein.
Dimbleby will also express concern that the UK's economic and trade policies - including the signing of trade deals allowing the import of lower welfare produce - threaten to undermine domestic standards.
He added:
Although there is still work to be done, we should be proud of the UK's higher welfare standards. From a commercial point of view, however, it's often cheaper to be ruthless.
It makes no sense to hold British farmers to high standards and then allow the import of cheap food produced to lower standards abroad. This just means exporting animal cruelty while undercutting our farmers.
Dimbleby will also set out a series of measures to tackle climate change and protect the environment, including:
Reducing the amount of UK farmland - currently 85% - used to feed livestock, because it's so inefficient.
Highlighting that importing meat from countries clearing ancient forests for new land to rear their livestock is disastrous for wildlife, the forests and the Earth's atmosphere.
The importance of the UK Government sticking with plans to subsidise farmers for 'public good', including protecting wild habitats, rather than simply for producing food as was largely the case under the Common Agricultural Policy.
The charity invited Henry Dimbleby to present its inaugural Wilberforce lecture, as part of its efforts to bring together key thinkers to kickstart critical conversations about society's long-term, sustainable relationship with animals.
Chris added:
We're proud to have been founded nearly 200 years ago by a group of extraordinary trailblazers, determined to create a kinder, fairer world for all - but we must continue to trailblaze.
Discussions around how we continue to achieve that vision are more important now than ever - and we welcome speakers like Henry Dimbleby to further facilitate these discussions.
We're reaching a critical crossroads for the future of animals in our society - and events like our new Wilberforce Lecture series will be key in stimulating debate; and highlighting what Governments, businesses and the wider public can do, in meeting our vision to prevent cruelty, promote kindness to and alleviate the suffering of all animals.
---