Adoptober: The unlucky pets still waiting to find their homes
The demand for pets has never been so high but many harder-to-rehome animals are still waiting for their second chance this Adoptober.
Up to 3.2m people are thought to have taken on new pets during lockdown (according to PFMA) and Google searches for puppies and kittens rocketed by 123% and 173% in January 2021 compared to January 2020, but in our rescue centres there are some animals who have been waiting months or even years for homes.
While many people have bought puppies and kittens, leading to a reported shortage in the UK, happily many have also adopted and we found new homes for 28,740 animals in 2020, including 4,877 dogs, 17,868 cats, 2,066 rabbits, and 397 horses.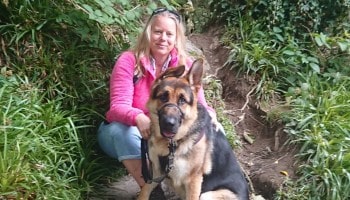 However, many of the animals who come into our care have experienced a really difficult start in life and need a special home, patience and training. Some are finding that they are spending many months or even years waiting to get a second chance at happiness.
Head of the companion animals team Dr Sam Gaines said: "There has been a boom in pet ownership in the past 18 months, which for many is fantastic, but we want to encourage people who do want to take on a pet to consider whether they could rescue before they go out and buy an animal.
"For example, many of us are used to trawling the internet to find the dog we want but the danger is that we might not know where they come from. The pandemic saw us reach a point where demand for the 'right breed' with immediate availability couldn't be fulfilled by UK breeders and rescue centres, leading to people searching elsewhere. As the UK toughened up laws around breeders here, unscrupulous puppy farmers overseas filled the gap with numbers of imported dogs soaring during lockdown."
She added:
We want to encourage people to be willing to wait until the right dog comes along, whether through rescue or a responsible breeder. It is sadly the case that animals in our care can need special homes, due to the challenges they've faced earlier in life and some are waiting a long time to find their forever home. But rescuing an animal who has a tough start in life can be so rewarding - when the match is right, it is so worth the wait.
Bella finally lands on her paws
One pet who has fallen on her feet is lurcher Bella - dubbed the unluckiest dog in Britain after spending more than a year and a half in our care - almost 550 days. When she came to us, she was very scared and very under socialised with dogs and people. Also, being a typical young dog who had little or no suitable training, her attention and recall with people was limited which is all something the team at RSPCA Millbrook in Surrey worked hard on with her.
Thankfully, Bella has recently been adopted into her ideal forever home with Sandra and Geoff English in Yorkshire, who spotted her appeal for a home in the RSPCA's Animal Life magazine. The couple, who are experienced with rescue dogs and those with behaviour challenges, knew they could offer Bella the perfect home, and after speaking with the team at RSPCA Millbrook, they arranged to make the 200-mile journey to meet the pooch.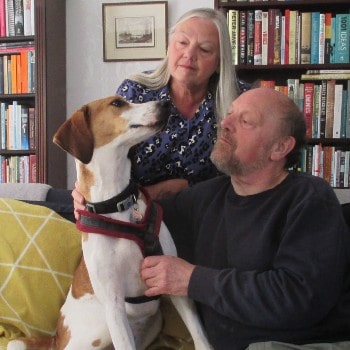 Sandra said: "Geoff and I simply adore Bella and couldn't be happier we adopted her. We've always adopted dogs with special behavioural needs, as being retired and living rurally, we can offer a peaceful, calm home. Since we brought Bella home in August, she has settled unbelievably well with us.
"It was important for us to understand that because Bella had spent most of her life in kennels, she hasn't had the upbringing and introduction to the world that most young dogs have, so we needed to take everything back to basics. The staff at Millbrook were so incredibly committed to her training and had worked wonders with her already, so we were able to continue with that which also made an enormous difference.
"We're so happy we were able to give her a lovely home, but she's brought so much to us too, we adore her."
Rik had four homes in just a few months
German Shepherd Rik (pictured above) was bought as a puppy during lockdown last year by a pensioner, but when they were unable to cope with his energy levels and growing size, he found himself quickly passed on to a second home. However, Rik was intrigued and excited by this home's resident geese and ducks, and after spending some weeks in a third home, he was given to a fourth person.
When Rik began to mount the sofa, after less than 24 hours in the home, he was given up to RSPCA Stubbington Ark. Staff worked with Rik to provide him with plenty of exercise, a good routine and keep his brain busy with toys, and in summer this year he was rehome by Abi Rowley in Sussex.
Abi said: "For me, Rik's story is all about someone thinking they wanted a cute little puppy, or perhaps a dog for security, without giving enough thought to the needs of a big powerful dog. Dogs are amazing and wonderful additions to our lives and families, but you have to be 100% committed before taking one on, it's not a trial, and you have to give them time and patience to settle.
"Rik mounted our sofa at first, but we persevered and continued with the training the team at Stubbington Ark had implemented, and after a few weeks he stopped. We've had Rik for almost three months now and while we're still experiencing all of the challenges that come with a young dog, he's very happy and settled in our home."
Still looking for love
But whilst some have been lucky to find their forever homes, others continue to be overlooked time and time again either because of their colour or age or because they have specific needs or requirements. During Adoptober, we're committed to finding their perfect matches and waving them off to their wonderful new homes.
Young whippet cross Hagrid is a sweet but sensitive soul who can find the big wide world a little overwhelming. His friends at RSPCA Leeds, Wakefield & District branch have helped him learn to enjoy his long walks and he's now on the look-out for owners who can help to continue his training and introduction to the outside world. The two-year-old was rehomed recently but, sadly, was returned to the centre a week later when his new owners realised they couldn't handle him.
Gena Cameron, from the branch, said: "Hagrid is such a lovely, gentle boy who hasn't had the best start in life and can find things a little scary at times. However, he's slowly come out of his shell during his time with us since October and now he absolutely loves running around the woods and showing off his zoomies in the paddocks. He's an active boy who is also very bouncy so he'll need a big, secure garden to play in.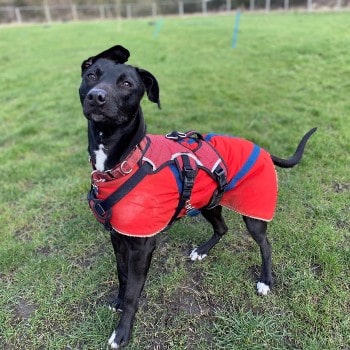 "He's very clever and excels at training, and also loves to play tuggy and snuggle up on the sofa with you for a snooze. It can take him a little time to trust new people but, once he knows you, he's incredibly lovable. He'd like to be the only pet in his new home and would like someone who can initially spend lots of time with him in the home until he¿s settled in."
Stray cat Raphaela was rescued after injuring her leg and was taken in by the RSPCA who discovered she was heavily pregnant. She had four kittens, including Roma and Robin in April 2021 - and whilst two lucky kittens have been adopted - these three are still available from Southridge Animal Centre in Hertfordshire for rehoming to separate homes.
Raphaela is very lively, playful and affectionate. She'd like a home where she'll be the only pet in a quiet area. Robin and Roma are curious, sweet cats who can be a little nervous at first and, therefore, need quiet and calm homes where they can slowly grow in confidence.
Lisa Obertelli from Southridge said:
This sweet cat family haven't had the best start in life and now they really deserve to go to loving new homes where they'll get everything they need. We'd like to find families who are looking to take on mum and the pair of kittens and to give them plenty of time to get used to living in a home environment. Once settled, we know they'll all be fun-loving, cheeky and sweet companions.
Daffodil is a super sweet three-year-old cob mare, standing at approximately 12hh. Daffodil was found earlier in the year dumped on the side of the road, emaciated and fighting for her life. She is now well enough to find a home but although she is improving daily, she really needs an experienced, patient owner who is happy to take things slowly with her and form a strong bond. Daffy is a very quiet little pony, and is content being stabled or out in her paddock, and she mixes well with other horses.
Find out more about the animals in our care looking for homes by visiting Find A Pet.
---