The Omaze Million Pound House Draw
We're delighted to announce that we're partnering with Omaze for a second year! Last year's draw was an incredible success, raising £1 million for our vital animal welfare work. With animal neglect and abandonment at a shocking three-year high*, we need your help.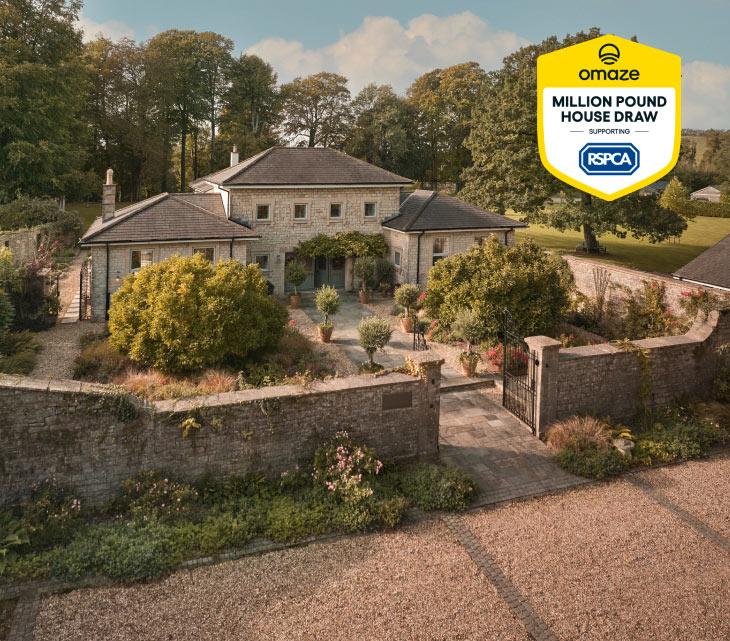 Don't miss your chance to win a luxury house in Somerset worth £3,000,000!
By taking part in the 2023 Somerset House Draw, you'll be helping our rescue teams deal with animal cruelty, neglect and abuse. Plus, you'll be in with the chance of winning this stunning multi million-pound house in Somerset.

This house is the perfect Christmas countryside escape. It has six beautiful bedrooms, a drawing room, separate study, a state-of-the art, open-plan country kitchen, dining room and lounge. The house is also complemented by acres of beautiful grounds. Enter by 26 December 2023!
Billy, the star of the Omaze's Million Pound House Draw TV advert, was rescued by the RSPCA. Read about
Billy's journey
.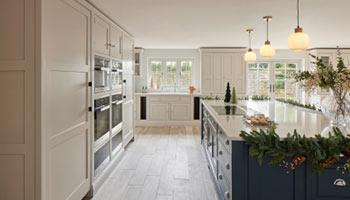 Kitchen
Boasting a host of luxury Miele appliances, a quartz island, larder and pantry, this bespoke Aegean blue kitchen makes cooking up a festive feast a real Christmas treat.
Dining room
Nestled between your nearest and dearest, below a skylight to the world above, tuck into Christmas dinner at this 12 seater, crown ash dining table.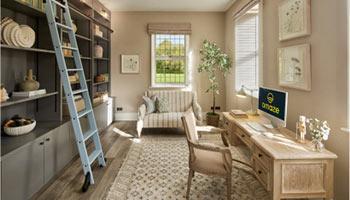 Office
This cosy office is the perfect work from home space. And when your home office happens to have an incredible countryside view, you can't help but feel inspired.
Omaze guarantees to make a minimum charitable donation of £1,000,000 to the RSPCA. Omaze UK Limited is the promoter of the Somerset House Draw with the Royal Society for the Prevention of Cruelty to Animals (RSPCA), charity no. 219099 registered in England and Wales being the charitable beneficiary. More than one-third of sales goes to the charity and VAT. Omaze guarantees 17 percent of sales from the Somerset House Draw will go to the charity. Irrespective of sales, Omaze has guaranteed a minimum total payment of £1,000,000 for the RSPCA. No purchase necessary. The Somerset House Draw closes on 26 December 2023.

*Based on incidents of neglect and abandonment reported to the RSPCA, between January and July 2023, versus the same period in 2021 and 2022.