Gardening and maintenance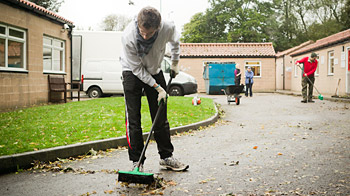 Our animal centres and branches sometimes need volunteers to help with general gardening duties either on a weekly basis or just periodically.
Take a look at the video below to see how a volunteer gardener can help us.
Some centres also need volunteers to help with general maintenance work, such as painting or fixing shelves. This again can be on a regular basis or on specific occasions. Some of these activities can often be done in groups.
If you are interested in getting your hands mucky as a volunteer gardener or want to help out with general maintenance, use our volunteer opportunity search on the right.
Find a volunteer vacancy
A few hours of your time would make a huge difference to the animals in our care.