Charity shop volunteer
We have 207 charity shops and we're always looking for volunteers to help.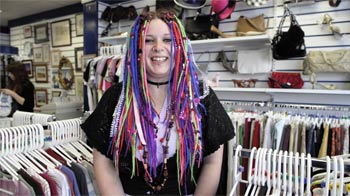 There's always plenty to do in our shops with roles to suit everybody, including sorting clothes, helping customers and operating the till.
If you have an eye for design you could try arranging the shop or a window display.
You don't need any special skills, and volunteering in one of our shops will enable you to meet lots of different people, be a valued member of a team and learn new skills.
Find a volunteer vacancy
A few hours of your time would make a huge difference to the animals in our care.