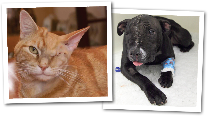 Give animals in distress a safe place to recover
Times are tough for animals in the UK. More cats and dogs are suffering horrific cruelty and neglect or being abandoned than ever before.
The RSPCA is on the front line, rescuing, rehabilitating and rehoming thousands of animals with nowhere else to turn.
Become an RSPCA Sponsor from £6.50 a month and help us give animals in distress the shelter, food, love and care they need to recover and have a second chance in life.
YES I want to sponsor
Please select:


Your RSPCA Sponsorship benefits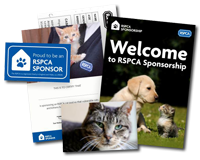 A special welcome pack includes your personal certificate, sponsors car sticker and sponsorship guide.
Regular updates with photos and stories about animals you help to keep safe.
Invitations to visit the cat pods and/or dog kennels you are sponsoring and meet other RSPCA Sponsors.
You'll give neglected and abused animals a fresh start in life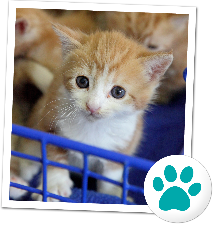 Thrown out with the rubbish
Five one-week old kittens had a narrow escape after being tied up in a carrier bag and thrown away with the rubbish. It was only as they headed for the crusher that the bin men heard them screaming, pulled them out and brought them to the RSPCA for care and protection.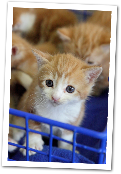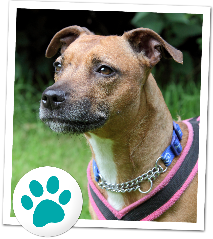 Cruelly beaten
Ruby was horribly beaten with a belt and a wooden pole and almost strangled her with her own collars. When witnesses reported her cruel owner to the RSPCA we immediately rescued Ruby, gave her the safe and loving place she needed to recover and prosecuted the owner.