Annual review
In 2018 one of our focuses was on launching our Generation Kind initiative to teach new generations compassion for animals.
Every year we work hard to tackle the deliberate cruelty and neglect inflicted upon animals. Our dedicated staff, volunteers and the public work hard to help us succeed in creating a world that's kinder to animals. Last year we also started an initiative to help shape a new generation who can help us continue our work towards a kinder world.
Read about Generation Kind, our other campaigns, events and stories from last year in our online Annual Review 2018 or download and print the PDF at the bottom of the page.
Generation Kind
Young people are exposed to images of animal cruelty on a regular basis with the rise of social media and technology. We launched Generation Kind to teach children about empathy and respect for animals.
This innovative series of interconnected projects will foster a passion for animal welfare within the animal owners, politicians and decision-makers of tomorrow.
The Better Chicken Commitment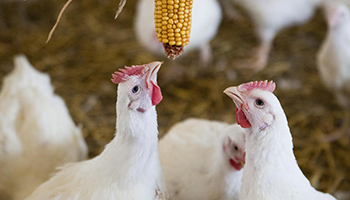 The meat chicken industry is rapidly growing as demand increases from consumers. Last year, we joined with other groups across Europe to urge businesses to implement a new set of standards by 2026 ¿ The Better Chicken Commitment.
We've been urging our supporters to take our campaign action and encourage supermarkets to sign up to the commitment, following in the footsteps of Waitrose. This campaign is far from over, but it's positive to see some big name businesses already signing up.
Festive advert gets celebrity support
We were winners in the battle of the 2018 Christmas adverts amid celebrity support, even winning at the Charity Film Awards! Big names such as Ricky Gervais, Radio 1 DJ Greg James and Britain's Got Talent judge Alesha Dixon praised the advert which reached over 600,000 views online.
The film is a short story of a young boy helping animals who grows up to become an RSPCA Animal Collection Officer.
We are forever grateful for our supporters
Without the public's support none of what we do could be possible, we thank you for helping us continue to our work towards giving all animals a better life.