Our executives
Our team of executives are responsible for the day-to-day leadership of the organisation. They each have their own specialist areas and are led by the chief executive.
Chris Sherwood, chief executive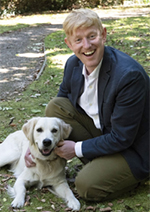 Chris joined us in August 2018 with more than 15 years experience in the charity sector.
In Chris' previous role, as chief executive of the relationship charity Relate, he was instrumental in moving Relate to a new organisational structure, developing its digital services and growing its campaigning voice.
In his role as our chief executive, Chris will continue to shape the debate about animals in society and how we can develop and maintain services that meet the needs of animals and the people who care for them.
John Kerslake, chief operating officer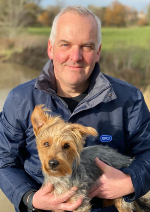 John Kerslake joined the RSPCA in January 2020 as director of field operations. John was appointed as Chris Sherwood's deputy, RSPCA chief operating officer in November 2020. He is responsible for the Inspectorate, as well as the other Field Operations functions.
Previously John worked for the National Citizen Service (NCS), where he was chief operations officer
Before joining NCS, John spent 25 years working in the private sector: leading sales and commercial teams at Cadbury for 15 years, followed by 10 years at Whitbread working across the sales, HR and operations functions for brands including Premier Inn, Beefeater and Costa, both in the UK and overseas. John's last role at Whitbread was as UK Operations Director for Costa where he led a team of 15,000 across 1,400 coffee shops.
John has a passion for developing people, building great teams and delivery.
Originally from Bath, Somerset, John studied at the University of Plymouth and now lives in South Warwickshire. He is the proud owner of his first dog, Brody.
Ray Goodfellow, chief legal officer
Ray is a solicitor with over 20 years experience in-house at the RSPCA. Ray now serves as the Society's Chief Legal Officer overseeing the legal directorate (which includes the Prosecutions Department).
Ray's team provides legal support to other departments. This work encompasses commercial contracts, charity law and advising on a diverse range of legal issues arising from the Society's activities.
He has an RSPCA rescue cat called Arthur.
Caroline Allen, chief veterinary officer
Caroline has recently taken up the position of chief veterinary officer having previously been London veterinary director for the charity for three years.
Caroline has 20 years of small animal veterinary experience across the sector- charity, independent and corporate practice and a track record of successfully leading practices through change and development. Caroline is an RCVS recognised Advanced Practitioner in Small Animal Medicine and also on the RCVS council.
She has a rescue Staffy called Tilly.
Dermot Murphy, chief inspectorate officer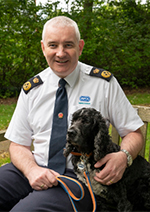 Dermot has been with the RSPCA for 25 years having joined as an RSPCA ambulance driver in 1994. He became an RSPCA inspector in 1999 and he has worked his way up through the charity and was assistant director of the inspectorate for four years before taking on this latest role where he is responsible for Inspectorate operations throughout England and Wales.
Dermot has experience in leading large field based teams, developing policy and responding to crisis such as flooding and animal disease outbreaks.
Dermot owns two rescue dogs, both cocker spaniels.
Ben Freeman, director of finance, IT and planning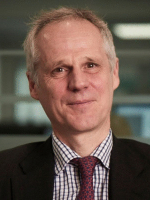 Ben has extensive experience as the Finance Director within organisations going through change within both the Not For Profit and Private sector.
Before joining us he worked as the Director of Finance at St John Ambulance where he faced the twin challenges of recent losses due to Covid-19 and a partially completed Finance restructure.
In this role, his focus was on rebuilding the team and then overhauling the internal reporting to improve the commercial insight and cash control. Prior to this role, he completed a floatation within a property company. The common theme between these very different roles is a desire to work within organisations going through a change journey where he can combine his positive people approach with the more traditional analytical skills of a Finance professional.
Ben said:
"I am really honoured to be able to use my skills to work with colleagues at the RSPCA with such a wonderful mission. I am very much looking forward to starting."
Fiona Evans, director of people and culture
Fiona is a Chartered Fellow of the CIPD as well as a qualified business and management coach and joined the Society in September 2020 from the Zoological Society of London where she was HR Director since 2014.
Fiona won HR Director of the year in 2017 at the HR Excellence Awards for her transformational work at ZSL. Prior to joining ZSL, Fiona was HR and Marketing Director for London's largest FE College, City and Islington where she had a large remit covering HR, OD, Marketing and communications. Fiona's career in HR spans over 30 years in a wide range of organisations in the public and the charitable sector including Asthma UK.
Fiona is passionate about employee engagement, equality and diversity and developing a culture of inclusion, dignity and respect to ensure everyone can fulfil their potential.
As a lifelong animal supporter and especially dog lover Fiona is accompanied by her dog Riley.
Heidi Allen, director of advocacy and policy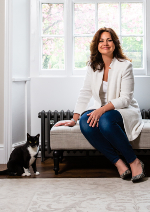 The former MP leads our campaign team and science teams which inform policies on welfare for pets, farmed animals, wildlife and animals used in research.
Heidi, who has two RSPCA rescue cats Chloe and Jessica, has previously worked in management and operations roles in major companies and is a trustee of Feeding Britain, a movement to alleviate and eliminate hunger.
Heidi said:
"I have always been a huge animal lover and am passionate about giving a voice to those who don't have one. I look forward to engaging positively with MPs and Government and working in partnership with the many organisations who share our ambitions."