Virtual challenges
Ever fancied climbing Mount Everest or trekking the Inca Trail? With our virtual events, you can do just that and more by taking on a sponsored challenge from the comfort of your own home or local area. Whether you want to walk, run, cycle or trek we have the perfect challenge for you.
Any sponsorship you raise as part of your challenge, could save an animal from suffering during this health crisis.
Raise £100 to earn your very own Team Animal running top or cycling jersey. Please note, your top will be sent out when we are able to return to our offices.
Whatever you decide to do, please don't forget to stay up to date with the latest Government advice.
Looking for challenges for children? Your child can be an Animal Hero with our fun and active challenges.
Your challenge, your way
Distance: Choose your own, 1, 5, 50, 100, 500 miles or anything in between
Time: One day, one week or one month
Type: Run, walk or cycle
Registration fee: Free
Whether you want to cycle around the block 100 times, run a marathon distance on your local streets or walk the distance to the moon, you can take on your own challenge, your own way.
Get in touch and tell us all about your plans.
The Big Charity Race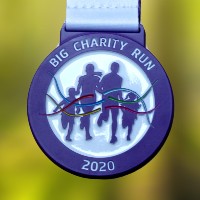 Distance: 30, 60, 90 or 120 miles
Time: One month
Type: Run, walk or cycle
Registration fee: £13
Reward: Medal
What better way to stay fit then challenge yourself to complete a set distance throughout a month?
You can take on your distance outdoors, in your garden, on a treadmill or using an exercise bike.
After you have completed your challenge, you will receive a well-earned medal in the post.
The Everest Challenge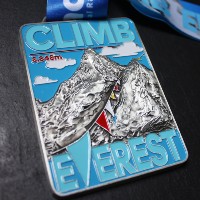 Challenge: 8,848m elevation gain
Time: 12 weeks
Type: Run or walk
Registration fee: £13
Reward: Medal
Can you climb the equivalent of Mount Everest in 12 weeks?
In this epic challenge, you can go out to the hills or simply tackle the stairs in your house a couple of times every day.
Achieve 8,848m of elevation gain within 12 weeks, and receive a stunning medal through the post.
Set up your JustGiving page and step it up for animals!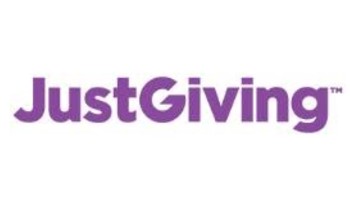 It couldn't be easier to fundraise for your challenge. You can set up a page on JustGiving in minutes, share it with your friends and family and you're ready to start fundraising straight away.
Take a look at JustGiving's handy video on how to make the most of your Just Giving page.
Any questions? Get in touch with our Fundraising Team by emailing: events@rspca.org.uk or calling: 0300 123 0598.
We are here to help you however we can, and are ready to answer your calls from Monday to Friday, 9am to 5pm.