Join The Winter Rescue
Every winter, thousands of vulnerable and innocent animals are abandoned and left out in the cold.
While we can't stop this cruelty from happening, we can and will be there to rescue, rehabilitate and rehome. Whether furry, scaly or feathered - we'll be there. But we can't do it alone. Each and every supporter helps us get another needy animal back on their paws and into a warm and loving home this winter.
Can you join us?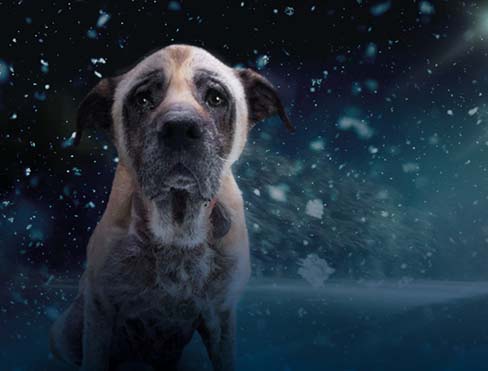 Join the winter rescue and bring vulnerable animals to safety.
Winter is when animals are at their most vulnerable
We answer thousands of calls and rescue hundreds of animals each and every winter but our work is never done, and this year will be no different. This festive season, we need your help to reach and rescue the abandoned and injured animals that need us the most.
They're counting on us and together - we can save lives.
Join the Winter Rescue now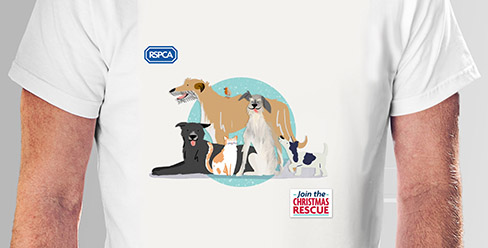 SHOP
Join The Christmas Rescue clothing
Support our Christmas rescue in style with our official merch. Whether you want to show your love for animals, campaign on big issues or simply look good, we have something for everyone.
Shop RSPCA clothing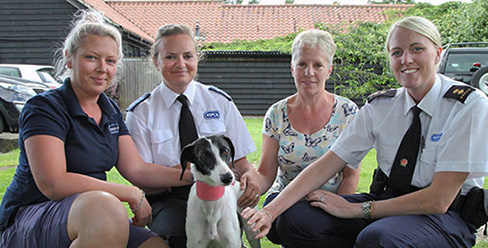 SUPPORT
Donate to your local branch
Gift a donation and we will pass it on to your local branch (no personal data will be shared with the branches).
Donate to your branch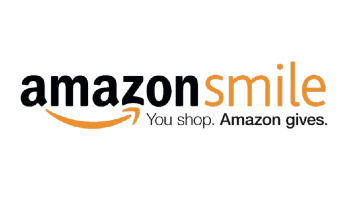 SHOP
Shop with AmazonSmile and help animals for free
By turning on AmazonSmile on your Amazon account, your purchases will automatically generate a 0.5% donation from Amazon.
Sign up for AmazonSmile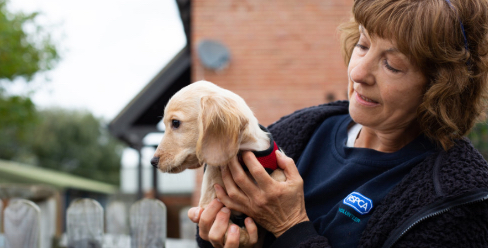 VOLUNTEER
Become a valued volunteer
Volunteers make a huge contribution to the work we do to prevent cruelty, promote kindness and alleviate the suffering of animals.
Volunteer and join the rescue
Campaign. Donate. Take Part. #JoinTheWinterRescue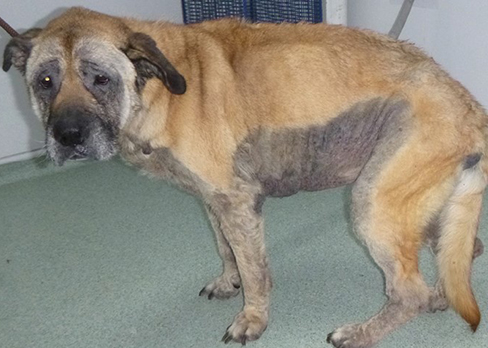 Abandoned on the cold streets
Molly was found abandoned and wandering the streets just before Christmas. Police found Molly and managed to catch her and bring her into our care. She seemed broken and had given up on hope.
Molly was so underweight you could see her bones and she had a bad, untreated skin condition. What was heartbreaking was that she had been stolen from her previous owners, then dumped like rubbish.
Reporting cruelty
Reporting cruelty
As a direct consequence of public action, we rescue thousands of animals each year and save them from future suffering. If in doubt always contact us and set your mind at rest.
RSPCA pet insurance
Caring for your pets is what we're all about. There are a range of pet insurance products to suit a variety of pet's needs, and different budgets too.
Find out more
Our strategy to 2030
Our mission is to ensure animals have a good life by rescuing and caring for those in need, by advocating on behalf of all animals and by inspiring everyone to treat them with compassion and respect.
Together for animals
Stay informed
Your support will help rescue animals today and ensure that the RSPCA are there for all animals all year round.
RSPCA Newsletter