Starving, freezing, critically ill
Maisie was freezing cold and curled up in a ball, not responding to voice or touch. Her visible ribs and her sparse, dull coat told a terrible tale of neglect. She was the thinnest dog our inspector Amy had ever seen. Her first thought? This poor dog is dead.

We rushed Maisie to the nearest vet for vital, life-saving care and thankfully, she's made a full recovery. But right now so many animals like Maisie are hungry, frightened and unloved. Will you help save one this Christmas?

Please help rescue more neglected animals like Maisie. Please give £3 a month.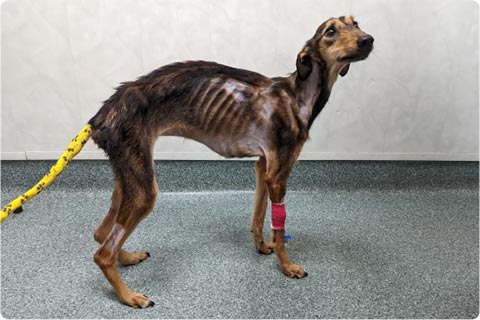 Animal neglect and abandonment are at a three-year high.*
Thousands of animals lives are hanging in the balance this Christmas. We must come together for the animals who need us. Our rescue teams are set to be busy, yet no matter how many animals need our help, we must continue rescuing them. For many, the RSPCA is their only hope - but you can help make sure we're there for more dogs like Maisie.

This Christmas, every gift you give the RSPCA will make a huge difference. Please donate £3 a month now.
*Based on incidents of neglect and abandonment reported to the RSPCA animal rescue line, between January and July 2021–2023.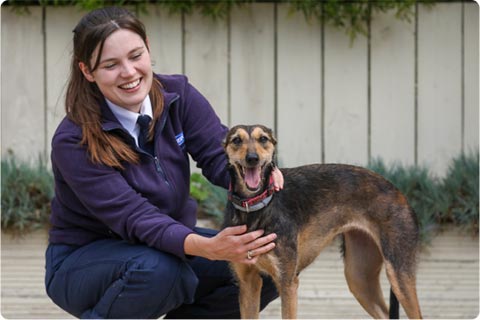 For 200 years, changing animals lives for the better has been the beating heart of the RSPCA. We work tirelessly to bring animals to safety and give them the expert treatment and compassion they deserve. And we'll continue to do so for as long as we're needed. But we are nothing without you. It's people like you who power the rescue. Your generosity drives us forward. With so many more counting on us this Christmas, can we count on you?



Animal welfare
81% of your donation (81p from every £1) helps us rescue more vulnerable animals.



Fundraising
The next 18p from each £1 goes towards fundraising. Each year, we rescue more than 100,000 animals.


Governance
The remaining 1p from each £1 goes towards governance, which helps support our staff and work effectively.
(based on RSPCA 2022 accounts)
Donate by phone, call now 0300 123 8181
Donate by phone, call now 0300 123 8181