Why Lidl are labelling their chicken and why other retailers should too
Lidl is the first UK grocer to voluntarily trial a new labelling system that specifies the method used to produce all the fresh chicken meat they sell.
Clear labelling will help consumers know exactly what they're buying. Specifically how the chicken they're buying was reared.
We've long campaigned for mandatory method of production labelling
We've long campaigned for mandatory method of production labelling on all animal products. Lidl's commitment to clearer labelling is a huge success for animal welfare and conscientious shoppers. Regarding Lidl's new labelling system, Marc Cooper, our head of farm animals, said:
With more of us interested in where our food comes from than ever before, it's become worryingly easy for unclear or absent labels to cause confusion. This makes it difficult for consumers to understand which farming system they're supporting through their purchases.
What does this mean for Lidl and their customers?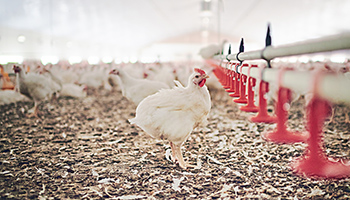 The labels are currently being trialled for a six-month-period across Scotland, England and Wales. If successful, the new labelling will be rolled out permanently and across other meat products.
Clear labelling on animal products helps to inform consumers and guide them to more informed shopping choices whilst enabling them to support farmers who are committed to higher welfare production. Introducing method of production labelling also helps retailers to become more transparent - as a result building trust and loyalty with new and existing customers.
Ryan McDonnell, Lidl's chief commercial officer, commented:
In addition to working with trusted partners, to give our customers the confidence that welfare standards are being maintained, we feel it's important to provide them with very clear, objective information about how the meat was produced to enable them to make an informed purchase decision.
With method of production labelling having been in place for a number of years on egg packaging, it makes sense to us to apply the same concept to meat products.
What does the new labelling look like?
The labelling system currently being trialled by Lidl is broken into five categories:
Indoor - Birds are reared outside the UK to legal housing requirements.
British Indoor - Birds live in safe, comfortable housing with natural daylight, bales, perches and pecking objects.
British Indoor + - Birds live in housing with more space to exhibit natural behaviour; with natural daylight and environmental enrichment.
British Free Range - Birds live in safe, comfortable housing with access to the outdoors for a minimum of eight hours a day.
British Organic - Birds have access to large outdoor ranges, with smaller flock sizes and a GM-free diet.
Why we hope other supermarkets will follow suit
Claire Williams, our campaign manager, said:
We're delighted that Lidl is the first UK retailer to voluntarily label their chicken products, benefiting chickens, farmers and consumers.
If the trial by Lidl is successful, similar labels could be rolled out across other meat products. We're continuing to ask other retailers to follow suit and consider introducing their own method of production labelling system.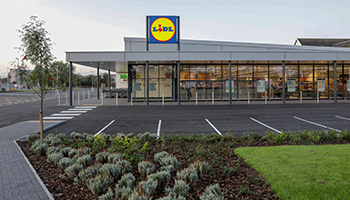 Lidl's own research found that 71 percent of their customers said that they want retailers to be more transparent with the information displayed on the packaging.
When you couple this with our polling, in which 86 percent of people expect supermarkets to ensure that all chicken meat they sell is farmed to high welfare standards, it's clear that supermarkets need to step up as Lidl have done.
As part of 'The Better Chicken Commitment', we're campaigning for welfare standards to be raised for all intensively reared meat chickens. Under Lidl's current labelling system, 'British Indoor +' would fit the criteria of 'The Better Chicken Commitment.'
We're calling for all supermarkets to sign up to 'The Better Chicken Commitment'
Kate Parkes, our senior scientific Officer for farm animals, commented:
We're delighted Lidl are taking this step to ensure that labels on their fresh chicken clearly show the method of production and we applaud them for being the first retailer in Britain to voluntarily do this on chicken.
Lidl customers will now be able to make an informed choice about the chicken they buy and we hope it will lead to more people buying higher welfare options in the same way that sales of cage-free eggs increased when they were labelled in this way. This initiative will establish a labelling system that benefits chickens, farmers and customers.
This is such an encouraging move as we've been calling for mandatory method of production labelling on animal products for many years. We hope that other retailers will now follow Lidl's lead.