Jess's life was hanging in the balance
How people like you helped give one little dog a second chance.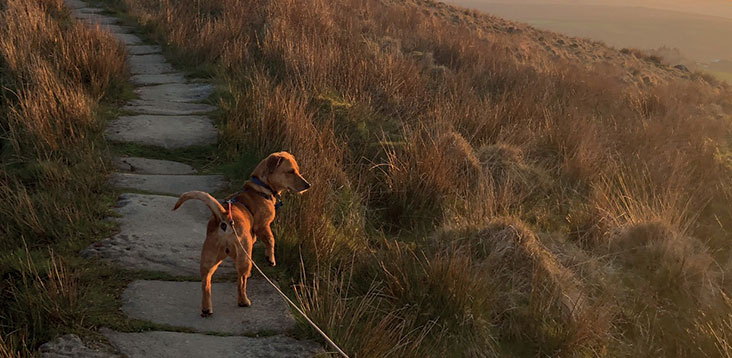 When Jess was first taken to our Greater Manchester Animal Hospital, she was in a terrible state. She had been severely neglected by her former owner and had a skin condition, which had been allowed to get so bad that she had lost all her fur. She was also very thin and had a bacterial infection. The team at the hospital knew they would have to act fast to give Jess the best chance of survival.
RSPCA Senior Clinician, Vanessa was one of the vets who treated Jess: 'We tested her for mange and mites and took a biopsy to make sure she didn't have skin cancer. After we'd ruled them out, we were concerned that it might be a food allergy.'
Thankfully, Vanessa's hunch proved true. After her diet was changed, Jess made a remarkable recovery. Within a matter of weeks, her fur grew back, she put on weight and she looked much healthier and happier. In fact, she made such great progress that when an RSPCA inspector came by to see her in her new foster home, he didn't even recognise her!
Jess has now found her forever home, after being adopted by the family who were fostering her!
Now, Jess has completely recovered and is really loving life. She enjoys going for long walks - we think she wasn't really taken for walks before so it's so sweet to see her so happy.
Vanessa, RSPCA Senior Clinician
Little acts of kindness
Are you looking for a new pet?