Why summer is our busiest time of the year
Summer is our busiest period, and there are more abandonments at this time of the year than any other. But thanks to our supporters, we're working around the clock to rescue animals in need and give them the kindness they deserve.
Summer in numbers: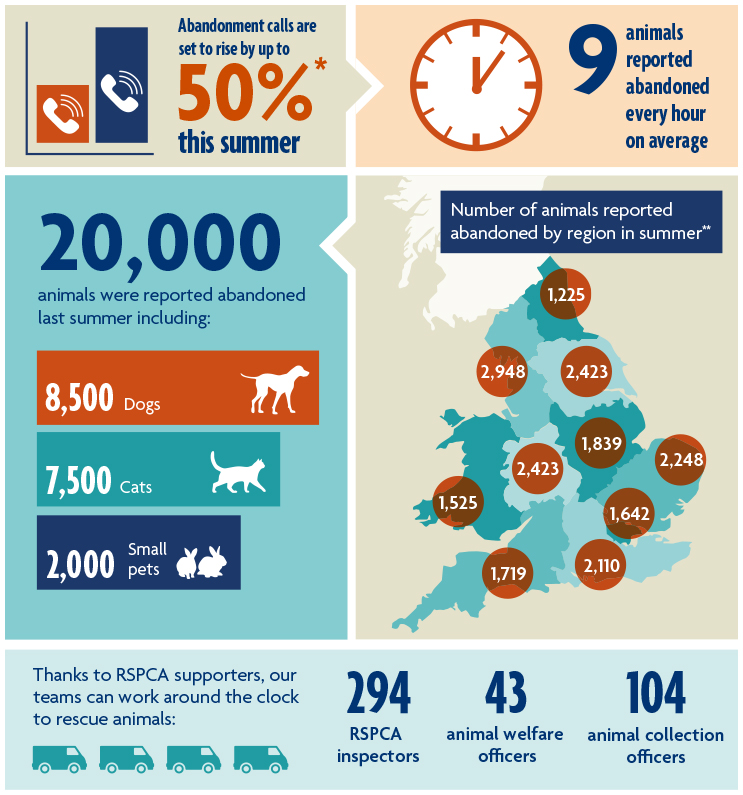 How you've helped
Last summer, our supporters helped give suffering animals the kindness they deserve.
These three stories are real examples of the amazing work made possible by people like you.
Poor Penny was rescued from a rubbish tip
Poor Penny was found collapsed by a rubbish tip on a hot day last June. Thanks to the kindness of people like you, we were able to rescue her and give her the veterinary care she needed. You'll be pleased to know that she's now happy and healthy in a new forever home!
Jet and his siblings were found dumped at the airport
Jet was found dumped in a bag at the airport along with his three siblings. The tiny kittens were so young that they hadn't even opened their eyes. Thankfully, we were able to get to them in time. They've now all found new homes where they get the love and kindness they deserve.
Miracle was trapped all alone
Seal pup, Miracle, was stuck between rocks and in serious danger. With your support, RSPCA Llys Nini, our Rescue Team, engineering specialists, the RNLI and other organisations removed boulders weighing three tonnes before they could take her to RSPCA West Hatch, our Somerset Wildlife Centre, where she could recover.
Could you help us rescue more animals?