Thousands of animals find forever homes
We find thousands of animals a forever home each year
The three key steps that change lives
1. Rescue:
Our brave inspectors will always intervene if we find out that an animal is being cruelly treated or neglected. Last year, we rescued 114,584 animals.
2. Rehabilitate:
Once an animal has been rescued, they will often be taken to one of our 62 animal centres. That's where they'll receive veterinary care, training and socialisation to help them overcome their past and get ready for rehoming.
3. Rehome:
After animals have recovered from any illnesses, injuries or behavioural problems, we start looking for a new home for them. Every year, we help around 45,000 animals to find homes full of the kindness and love they deserve.
Could your home be an animal's forever home?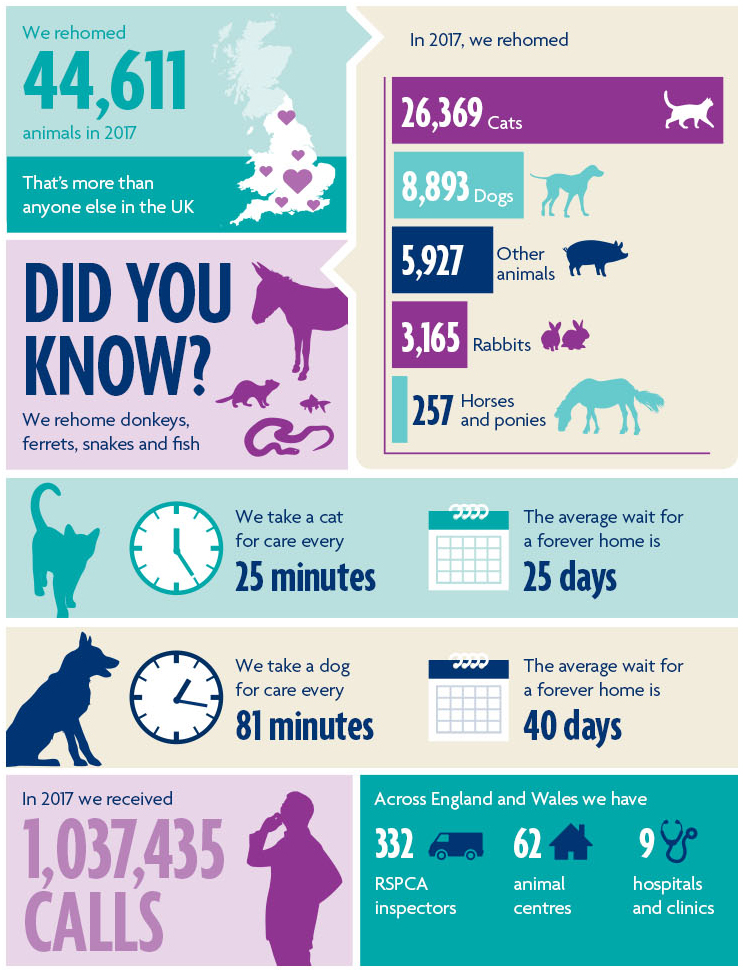 Be a vital volunteer
If you have a little time, we have lots of great volunteering roles. Meet like minded people who share the same enthusiasm for animal welfare.
Sponsor dog kennels, cat pods or horse stables
Help us give more rescue animals a safe place to stay, from just £10 a month. As a fantstic sponsor you'll receive a welcome pack, regular updates, free gifts and discounts.