Mythbusting: What we do - and what we don't
17.08.18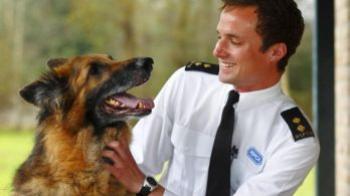 We do all we can to help animals in need, but the're times when we don't meet people's expectations. This might be because we don't have the resources to help, or the law doesn't allow us to react in the way that people would expect.
Here, we answer the truth about what we do, don't do and what we can't do...
Myth: We don't care about stray dogs or cats
We receive a call every 30 seconds so we have to work to help the animals in greatest need first. This means tending to sick, injured and abused as a priority. While we're busy doing this, local Council dog wardens exist for stray dogs and other charities help with stray cats.
Myth: We never answer the phone - we keep you on hold, or don't answer after 5pm
Our Cruelty Line is always open 24/7. Our phone lines can get very busy but we'll always do our very best to take your call or direct you to advice. Or, you can report cruelty instantly online.
Our branches and centres, who are unable to take reports of cruelty, have different opening times. Here's how to contact your local centre.
Claim: We don't take animals away from people quickly enough
As a charity, we don't have the right to remove an animal. We need the police and a vet present to assess whether the Animal Welfare Act has been broken. Of course, we always do what we can, but our power is limited!
Myth: We don't care about dogs being kept outdoors
Sadly it's not illegal to keep dogs outside if they have food, water and shelter - but this doesn't mean we don't care about them. We can only take action if the Animal Welfare Act is broken.
Myth: We don't care about tethered horses
Unfortunately, the Animal Welfare Act permits tethering of horses, though we don't necessarily agree with it. We try to educate owners about why this isn't good for a horse's welfare. This often resolves the issue without any need for further action.
Myth: You put to sleep animals after they've been in your care for a certain number of days
Animals in our care are only euthanased on veterinary advice, or where we are legally obliged to do so. There are many animals in our care who have been waiting for forever homes for many months, sometimes even years! Could you give a rescued animal a forever home?
Claim: We don't help enough animals and, it takes ages for us to arrive
In 2017, we rescued and collected 114,584 animals. We have 450 officers in the field, some of which are part-time - they each cover huge areas and inspectors drive approx 80 miles/day on average responding to reports.
Myth: We don't care about wild animals
We have to prioritise the animals nobody else can help. Vets and wildlife rehabilitators can often help with injured wildlife when we cannot. Last year our four RSPCA wildlife centres took in 18,659 animals.
Myth: We have too much money and don't spend enough on animal welfare
For every £1 given to us, 82p is spent on animal welfare, 1p is spent on governance and 17p is spent raising the next £1.
In 2017 we spent a whopping £129.4 million helping animals. Whilst this seems like a lot, and it is, sadly it's never enough, there are always more animals who need our help.
Myth: We're government funded so don't need more money
We do receive some Government funding, but this amounts to less than 0.1% of our annual expenditure.
These funds are restricted, so can only be used to support our international work and some flood rescue work in the UK. They're not used to fund the bulk of our work in prevention, rescue or prosecutions, nor are they used to fund our campaigning efforts.
We rely on those leaving gifts in their wills and donations from our generous supporters to help us do what we do.
Help us make a difference for animals
We couldn't do what we do without your support. What will you do to help animals in need today?
Join our campaigning network and help us change laws to further protect animals.
Become a sponsor and sponsor a dog kennel, cat pod or horse stable and help provide a safe place for a rescued animal.
Rehome an animal - each animal rehomed by us is unique and comes with a personality ready-made.
Help raise awareness of our work by sharing our message on social media.