Inspector Michelle Hare (Northampton)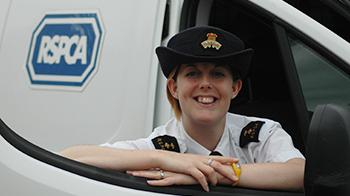 Michelle has been an inspector for nine years. She did an Animal Care Diploma before gaining her degree in Animal Behaviour.
She's got a wealth of experience from working at boarding kennels, Canine Partners for Independence and Military Kennels, to the Chester Zoo and conservation work on game reserves in South Africa. She's also a member of the Swift Water Rescue Team.