Sponsors
Jessops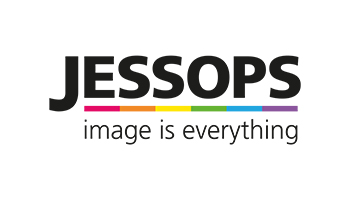 Jessops is the UK's number one photographic retailer and operates nationwide across high street stores and online at www.jessops.com - they can also be found on Instagram @jessops. Jessops love to help their customers tell their stories and pride in guaranteeing unrivalled expert advice together with the highest quality digital imaging and photography equipment, accessories and services fulfilling the needs of hobbyists all the way through to professionals.
Offering digital print, personal gifting products and solutions online and in-store, Jessops ensure that customers make the most of their images and creativity. Having invested in their own Jessops Academy Training Team, they're the only UK photographic retailer promoting education and creativity at all ages across the digital imaging space.
Geraint Evans, Chief Marketing Officer at Jessops said:
"Jessops' mission is to reach creatives and enthusiasts, young and old, to help them develop. We strongly believe in the inspirational role photography and videography can play, and that they are universal languages that bring people together. We are extremely proud of our partnership with the RSPCA and are delighted to play a part both in spreading awareness of these young photographers' amazing work, and in educating the younger generations through the powerful message of photography and digital imagery."
Warners Midlands Plc
Warners has been trading for 90 years and is one of the leading independent printers in the UK. They're a specialist printer of magazines, brochures and catalogues in the short and medium run sectors. Offering both web and sheet fed printing as well as many additional in house services we have been able to firmly establish our niche market position.
Philip Warner MA FCIM, Managing Director at Warners Midlands PLC said:
"We've been a supplier of print services to the RSPCA for 30 years and are very proud to have been a sponsor for the Young Photographer Awards since 2005. It's a superb competition that just gets better and better each year and we are very pleased to be part of it."
Natures Images
Natures Images is a leading UK based wildlife photography holiday business offering holidays and workshops in the UK and across the world. With a top professional always on hand you can be sure of having a rewarding wildlife experience as well as learning new practical techniques wherever you travel with them.
Mark Sisson, Natures Images said:
"We've sponsored the main prize with the RSPCA in the form of a weekend break for the winner and a parent/guardian for many years now, in order to share some of our passion for photographing and working in the natural world with the next generation who so clearly feel the same way too."