Thank you for your donation
Twitter

I've just donated to @RSPCA_Official to help rescue animals from cruel puppy traders. You can too:http://bit.ly/1MaHI8u
Facebook

Sorry...
Other ways to donate:

Donate by phone:
0800 988 1998

Donate by post:
Download and return this form.

Donate by text:
Text DONATE to 70099 to give £10 (Text to donate terms and conditions)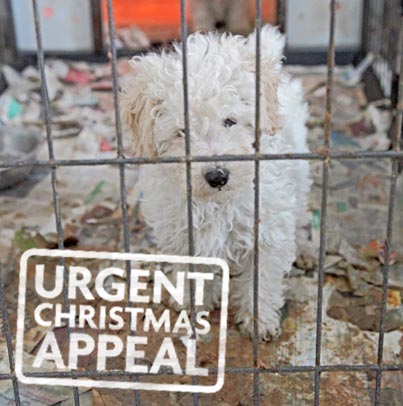 Please try again to help rescue more animals from cruel puppy traders.
© RSPCA 2014. Registered charity no.219099. All rights reserved. The RSPCA helps animals in England and Wales and does not operate in Scotland. If you would like to make a donation to the Scottish SPCA please visit their website.