Autumn Raffle 2016
You could be a winner and help rescue even more animals!
Every ticket you buy could win you £10,000. Plus every ticket sold helps animals in need.
Buy your tickets today and you could be the lucky winner of one of over 100 amazing prizes including:
1st Prize: £10,000 cash
2nd Prize: £2,000 holiday voucher
3rd prize: 2 x VIP trips to an RSPCA Animal Centre
4th prize: One of 60 fantastic swing seat bird feeders
Runner up prizes: One of 50 RSPCA goody bags.
We can only care for animals thanks to the generosity of our supporters so your help is vital. If you would like to help even more animals in need, you can do so by including a donation when you buy your tickets today.
Play today and be a winner
Just imagine what you could do with £10,000!
The closing date for entries to be included in the draw is 26 October 2016, so don't delay, play today.
Winners will be notified by phone or in writing within 30 days of the draw which takes place on 9 November 2016.
Read the full raffle rules.
HTML Snippet Portlet (No WYSIWYG Editor)
You could be a winner
and help animals like Maxine and Leanna!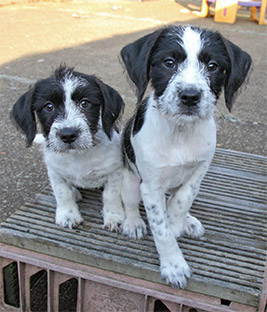 At just a few weeks old, Maxine and Leanna were found abandoned in a box by the railway.
While in our care the two puppies made great progress in recovering and it wasn't long before they went to loving new homes.
RSPCA Raffle players help animals like Maxine and Leanna make amazing recoveries.