Christmas Concert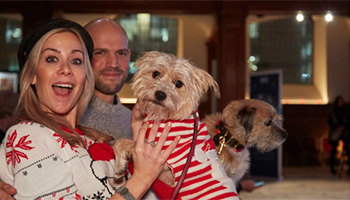 This Christmas we decked the paws and helped the animals by hosting a warm evening of spectacular carols and songs in the beautiful Church of St Andrew, Holborn in London on Tuesday, 3 December.
Our host for our festive, annual Christmas Concert was RSPCA Ambassador and TV presenter Matt Johnson.
We welcomed special celebrity readers and the incredible London International Gospel Choir who are best known for performing with Hugh Jackman, Take That and George Ezra. All funds raised will go towards helping the animals this Christmas.
If you would like to make a donation, please visit our online donation page.