Thousands of animals are heartlessly abandoned in summer
Recent summers have seen an appalling rise in animals being abandoned across England and Wales. Last summer 77 percent more animals were reported as abandoned during the summer months, compared to the rest of the year**.
More and more animals are being abandoned every day, and we're in a race against the clock to save them. Right now, our Cruelty Line is being inundated with extra calls, placing a huge demand on our dedicated inspectorate officers, veterinary teams and animal centres.
Update: This summer, so far
This year is no exception when it comes to abandoned animals. Below are the current calls we're receiving this summer. We never know calls will be about, but any one could concern one, or many, desperate abandoned animals.
Thousands upon thousands of animals' lives are at stake this summer. An urgent gift could help us reach them.
Bunnies ditched in a hedge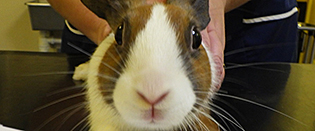 A private CCTV camera caught the moment a man abandoned two rabbits by hurling them into a roadside hedge. The shocking footage showed the man taking a cage out of his car, picking up the rabbits by their ears and throwing them into the hedge one at a time. One of our inspectors rushed to rescue these defenceless animals.
Cats left out like rubbish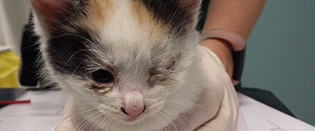 In a busy shopping street in Birmingham, a passer-by noticed a bin bag was moving. Looking closer, they found the bin bag contained a mother cat and her three kittens, who were barely a few weeks old. They'd been tied up and left outside a shop like rubbish. If our inspectors hadn't reached them in time, they might not have made it.
Puppy dumped in cemetery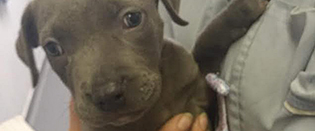 Mia was found dumped in a box in a London cemetery during one of the hottest weeks on record. She was found with a short note explaining that she was eight-weeks-old, a crossbreed, and hadn't had any vaccinations. We had no idea how long she'd been in the box in that heat, so it was incredible that she was okay.
*Animals reported abandoned to our Cruelty Line June – August 2018.
**Based on the percentage increase in animals reported abandoned to our Cruelty Line June - August 2018 compared to the rest of the year.